Full School Band Instruments List (Elementary / Middle / High)
Full School Band Instruments List (Elementary / Middle / High)
---
In our public schools, the school band program is an important part of the curriculum. The School Band Instruments List is an article about our public school system's instrumental music program. In most public school systems, a band program is designed as outlined in this article. By the end of this article, you'll know what instruments are in each level of a school band. 
There are usually three levels to a band program:
Elementary School
Middle School
High School
Continue reading to learn more about these three levels and how to provide a really good music education to your students.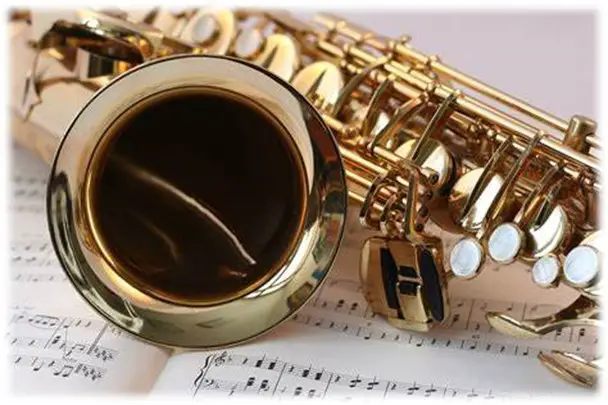 Elementary School Band Instruments List
In this country, students in grades 5 and 6 are encouraged to enroll in instrumental music classes. During the school year, students can take a very small group lesson once a week in these classes.
The following is a list of band instruments that elementary school students can learn.
Flute

Clarinet

Saxophone, tenor

Trumpet

Trombone

Baritone/Euphonium

drums snare
The elementary band program is built around these 8 musical instruments. The instruments were the most suitable for the criteria.
Physically, these are the simplest instruments to handle at this age.

 Every student can create a proper embouchure, a good tone, and appropriate finger dexterity.

The instrument can be rented or purchased by the parents.
The Instrumentalist in Training
A starting instrumentalist should practice what they learned in their weekly group lesson at home. The students learn the fundamentals of their instruments.
The basic elements of music go hand in hand with the fundamentals of the instrument. Home practice, motivation, and skill development will assist the student in making sufficient progress to proceed into the second year.
By January, most students have reached a certain level of proficiency. For the students to rehearse together, the band instructor forms a town-wide band. A town with 4 to 6 elementary schools could reasonably expect a band of 60–100 students to form. This huge group will usually meet after school at a predetermined location. Weekly, these rehearsals are held. The lesson, in addition to the regular small group, is a great motivator for the student to practice at home.
This is a fun activity for the students, and they have a great goal of performing in a concert soon. This will be their 1st time performing in front of an audience!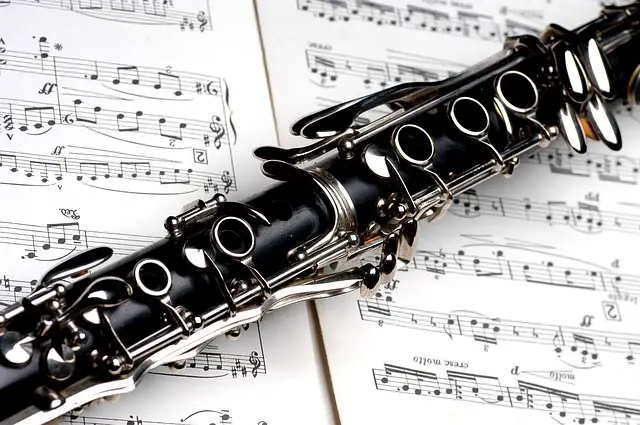 Instruments for Middle School Band
The middle school level is the next step in the public school instrumental music program. This level of students progresses a little faster and is in their 3rd year of playing an instrument. 5 days a week, the middle school band may be a scheduled class.
The band director can continue to teach the basic techniques of the instruments and introduce literature appropriate for this age group.
At this level, some students may wish to switch to a school-owned instrument. Every student is encouraged to find a private tutor.
The director has an inventory of larger school-owned instruments that students may want to study in middle school. This ensemble takes on a more traditional concert band sound and looks with the addition of these instruments. The director takes great care in assigning these instruments to students who will excel at them. The middle school band instruments list, as well as expanded instrumentation from the elementary program, are listed below. The size of the inventory will be determined by the size of the school.
Piccolo/Flute

Clarinet

Bass Clarinet

Alto Saxophone

Tenor Saxophone

Baritone Saxophone

Trumpet

Horn in F

Trombone

Euphonium

Tuba

Snare Drum/Bass Drum

Cymbals

Timpani

Mallet Percussion (xylophone)
This instrumentation for a middle school band is nearly double that of the elementary program.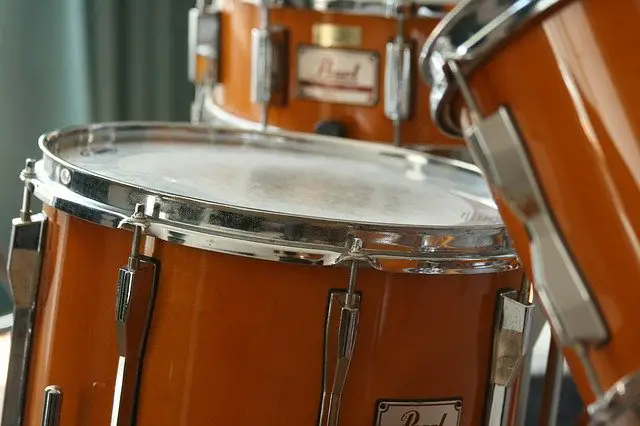 The Middle School Drummer
Every elementary school student who signs up to play drums wants to do more than just play the snare drum. He or she eventually wants to learn to play the drums. The issue is that this is not included in the public school curriculum. Buy a drum set for the student as an alternative to this dilemma.
For many families, this is not a viable option. The first is that it is an expensive purchase. Second, this would necessitate a dedicated space in the home, which could be quite large. Finally, there's the issue of noise! Your child would be practicing all of the time. That's fantastic! Right? A few options for your child are listed below.
This practice pad set is extremely useful for reducing the volume produced by a standard drum set.
Two 8″ pads for tom and cymbal

Two 10″ pads for snare and floor tom

One bass drum pad

Bass drum pedal not included.

DWSMPADLK Pad Memory Locks (4-pack with key) sold separately.
 

Alesis Drums Nitro Mesh Kit – Eight-Piece All Mesh Electronic Drum Kit With Super Solid Aluminum Rack, 385 Sounds, 60 Play-Along Tracks, Connection Cables, Drum Sticks & Drum Key Included
If your child wants to learn how to play the drums, this electronic drum kit is a great place to start. Hours of practice without bothering anyone with an acoustic set's loud noises.
Next-generation mesh performance: All-mesh drum heads provide modern drummers with the most realistic, responsive, and immersive playing experience possible.

Extremely educational features: 60 built-in play-along tracks, a sequencer, metronome, aux input, and a performance recorder all aid in honing and developing your drumming skills.

Everything you'll need is included, including a 4-post aluminum rack, connection cables, drum sticks, a drum key, and a power supply.

High School Band Instruments List
In a town or city with a large high school, students from two or even three middle schools may feed into it. As a result, it's possible that the high school will offer a comprehensive band program.
Many high schools have band programs with enrollments ranging from 100 to 300 students. The high retention rates between levels and the high quality of teaching have resulted in these large numbers.
The school band instruments list is quite extensive, given the school's large instrumental music program. While the majority of students have their own instruments, the school has its own inventory.
Being a member of a marching band is one of the most enjoyable and popular activities for high school students. Marching bands have a long history of serving as musical ambassadors around the world. The directors' motivation and musical excellence are commendable, as is the young people's incredible ability.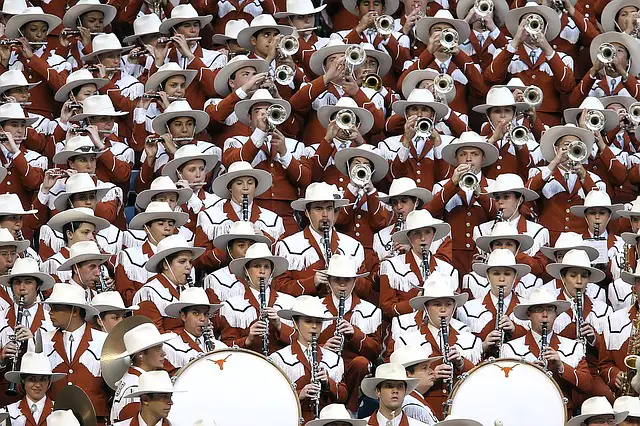 Marching Band Instruments
Mostly in high schools, the marching band plays an important role. For decades, performances at parades and football games have been a tradition. Many high school bands compete in marching band competitions nowadays. This is a fantastic activity because it allows the students to see other groups from the surrounding communities. There are regional, state, and national levels to aim for, just like in other contests.
A successful high school marching band will have a stock of specific marching band instruments. The following instruments will be added to the overall inventory by the high school marching band:
Piccolos

Tenor Saxophones

Baritone Saxophones

Marching Tubas / Sousaphones

Mellophones

Marching Snare Drums

Timp Toms

Marching Bass Drums

Marching Cymbals

Concert Season
A marching unit of 100to 300 students could be seen on the field at a big school. The students are split into smaller ensembles after the marching season ends (late November). Students are placed in an ensemble based on their individual skill levels.
A Symphonic Band, Concert Band, and/or Wind Ensemble may exist, based on the size of the school. For example, the Concert Band could be made up entirely of freshmen. The following is a list of school band instruments for high school music programs.
Piccolo

Oboe

Flute

Clarinet

Bass Clarinet

Bassoon

Alto Saxophone

Tenor Saxophone

Baritone Saxophone

Trumpet

Horn in F

Trombone

Euphonium

Tuba

Snare Drum, Bass Drum

Cymbals

All Mallet Percussion

Timpani
In many cases, students are progressing quickly and want to upgrade their instruments. Finding the best trombone, for example, may necessitate extensive research on the trombone player's part. The best trumpet brand will support a student's studies of the instrument in college and beyond.
Conclusion
The School Band Instruments List | Music Education, as you can see, is an essential part of improving any instrumental music program in public schools.
School Band Instrument FAQs
What are the instruments in a school band?
A school band typically consists of woodwind, brass, and percussion instruments, though upper level bands may also include string basses or bass guitar.
What is the most widely used band instrument?
The Most Popular Band Instruments for students to play are:
The Drums

 The Saxophone

The Trumpet

The Clarinet

The Flute
Which Band Instruments Are the Easiest to Play?
The alto sax, flute, clarinet, trombone, trumpet, and almost all percussion instruments are the easiest to learn among the most famous band instruments.