9 Best Yamaha Saxophones – Beginner to Pro
---
Are you looking to learn the saxophone or add a new sax to your collection? Consider the Yamaha saxophone line to find a good-quality instrument.
All Yamaha instruments have a reputation for their high quality and durability. But is there a Yamaha sax for you?
Read on to find out.
Yamaha Saxophones – The Complete Buyer's Guide
| | | |
| --- | --- | --- |
| Product | Rating | Category |
| Yamaha 280 Series | 4.9/5 | Best Overall |
| Yamaha 26 Series | 4.8/5 | Best on a Budget |
| Yamaha 475 Series | 4.8/5 | Best for a Second Saxophone |
| Yamaha 480 Series | 4.8/5 | Best Intermediate Series |
| Yamaha 62 Series | 4.9/5 | Best for Professionals |
| Yamaha 62III | 4.8/5 | Gest Alto Saxophone |
| Yamaha Model 82 | 4.7/5 | Best Baritone Saxophone |
| Yamaha Custom 82Z | 4.7/5 | Best for Serious Players |
| Yamaha 875EX | 4.7/5 | Best for Doublers |
Yamaha Saxophones for Beginners
When you're first looking to learn the saxophone, getting a good instrument is especially important. If your saxophone doesn't work, you may struggle to get a sound, so you may want to quit.
Consider a couple of the best Yamaha saxophones to help you learn the instrument.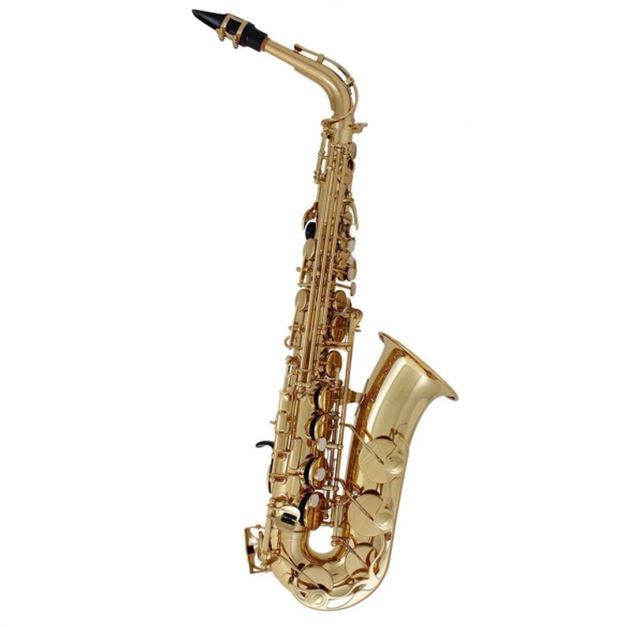 Rating: 4.9/5
The Yamaha 280 series is an excellent option if you need a beginner alto sax. It features a gold lacquer finish over the brass body, so it looks and sounds great. This model also features a high F# key and a front F auxiliary key, which you don't find on a ton of beginner models.
You also get a lightweight saxophone, which can make it easier to play as you first learn. The keys have an ergonomic design, which is useful for young students and anyone with joint problems. There's also a low B-C# connection that helps you play low notes well.
It's an excellent choice for new saxophone players. The alto is probably the easiest sax to learn, and the quality of Yamaha helps make playing a breeze. Plus, you can continue to use the instrument as you advance.
Pros
Great for beginners

Easy to play

Ergonomic design

Full saxophone range

Looks and sounds good
Cons
2. Best on a Budget: 26 Series:

Alto

–

Tenor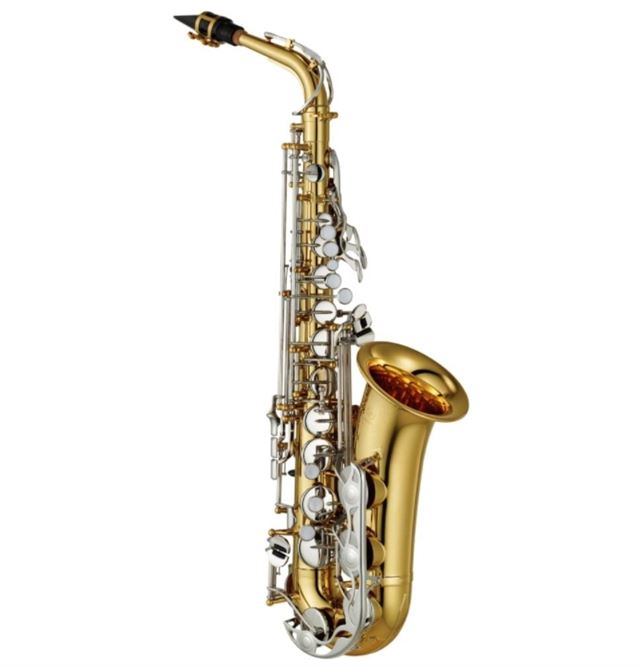 Rating: 4.8/5
If you have a tight budget, consider the Yamaha 26 series. This series offers both an alto and a tenor saxophone for beginners. No matter which type of sax you choose, you get the same low B-C# connection as on the 280 series.
This series also has a good neck receiver that helps the air move smoothly into the body. You also get to adjust the thumb rest if it's not quite in the right spot for your right thumb. If you don't have a ton of money but want to try a saxophone, this model is perfect.
You can use it as you start learning, and you can continue to play it as you advance. Sadly, it doesn't seem to have a high F# key, so you will need an alternate fingering to play that note. Still, this is a fantastic option for students and adult beginners.
Pros
Good design

Comes in alto and tenor

Smooth airflow

Suitable for kids and adults

Easy to play low notes
Cons
Yamaha Intermediate Saxophones
Once you have a bit of experience playing saxophone, you may want to upgrade. Luckily, Yamaha makes a couple of intermediate models to support your learning.
Check out these options when looking to improve your playing.
3. Best for a Second Saxophone: 475 Series:

Soprano

–

Tenor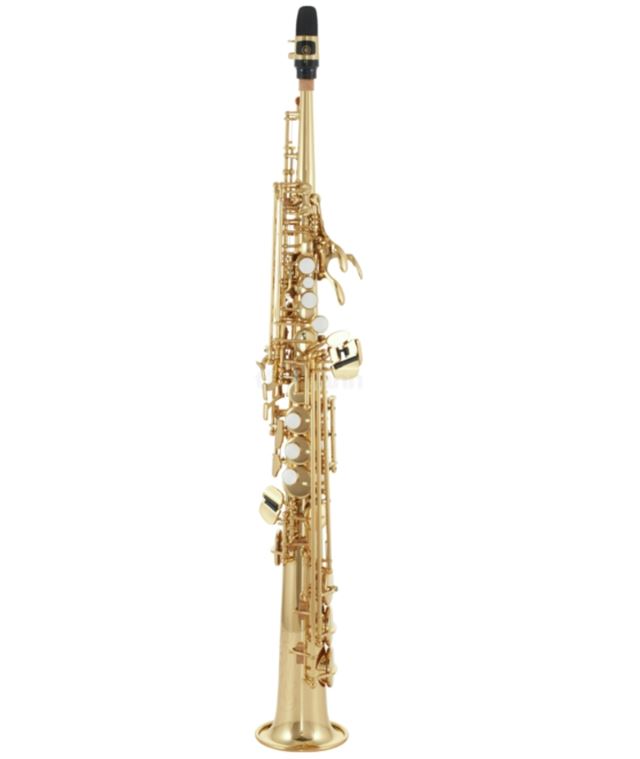 Rating: 4.8/5
If you're looking to expand your playing outside of the alto saxophone, you can move to the tenor or soprano. The soprano saxophone is smaller than the alto and an octave higher than the tenor sax. Both sizes can be worth playing along with the alto, depending on your goals.
The soprano sax has a custom Bb spatula to help you play that note well. You also get a high F# key, so you can play higher parts. There's also an adjustable thumb rest to help you feel comfortable as you practice or perform.
If you prefer lower notes, you can get the tenor model. It has an excellent build, so it's easy to play overall, and the intonation helps you play in tune. The tenor saxophone is a good option if you want to play in a jazz band and don't want to have to also play the alto.
Pros
Comes in two sizes

Comfortable design

Great build quality

Perfect for jazz band

Sounds excellent
Cons
A bit basic for advanced players
4. Best Intermediate Series: 480 Series:

Alto

–

Tenor

–

Baritone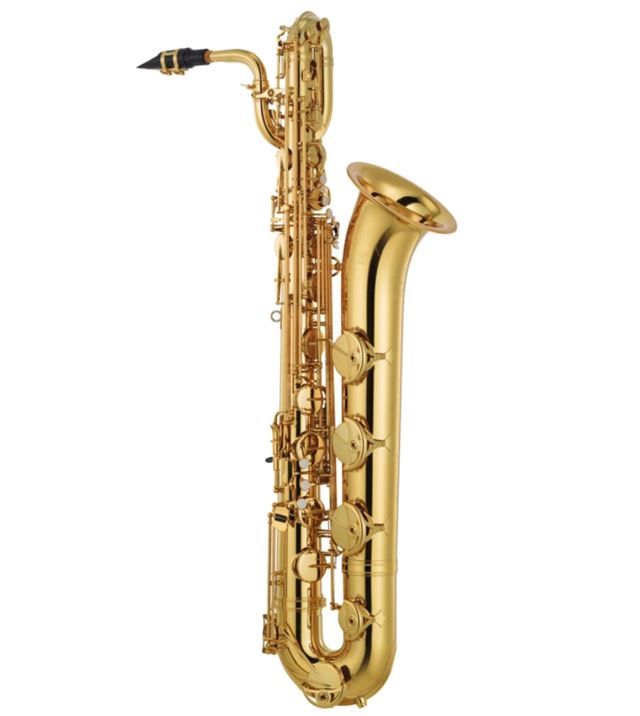 Rating: 4.8/5
The 480 series is a perfect option if you want to upgrade your alto or tenor sax. It also comes in the baritone size, which is great if you like the really low notes. All three sizes have ergonomic features to make playing the saxophone more comfortable for you.
Both the alto and tenor models have good key guards to protect the lower notes. They also work with other Yamaha saxophone necks if you want to change your sound a bit. You can enjoy the good, consistent intonation to play alone or as part of a group.
If you want to try out the bari sax, this is a good model. It's not as expensive as some models out there, and you can use it for years if you like playing the instrument. The alto and tenor models are also great for advancing students who feel like their current instrument limits them.
Pros
Comes in multiple sizes

Good first bari sax

Excellent quality

Nice sound

Consistent design
Cons
Yamaha Professional Saxophones
Maybe you've played the saxophone for years and need a professional instrument. Yamaha can still meet your needs, and you have a few options to consider.
Then, you can get the best possible instrument, whether you prefer the soprano, alto, tenor, or baritone saxophone.
5. Best for Professionals: Yamaha 62 Series:

Soprano

–

Alto

–

Tenor

–

Baritone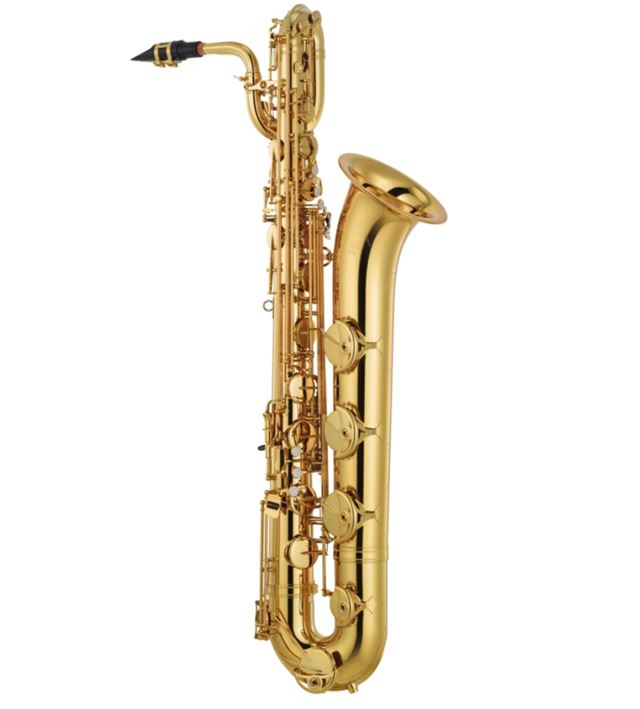 Rating: 4.9/5
The Yamaha 62 series is a standard choice for professional musicians. Unlike many other models, you can find the 62 in any size, from soprano down to baritone. Each model has a good gold or brass lacquer that can help you sound great.
It's a free blowing model, which means you have a lot of tonal flexibility. You can use this model to start your professional career or use it throughout the decades. However, advanced amateurs may find it meets their needs as well.
These models feature a high F# key on all saxophone sizes. If you get the baritone sax, you'll also get a low A key, so you can play almost anything you would need to. Of course, it does cost a bit more than some other saxophones, but it can be worth it for serious players.
Pros
Wide range

Good for professionals

Lasts a long time

Comes in various sizes

Free blowing
Cons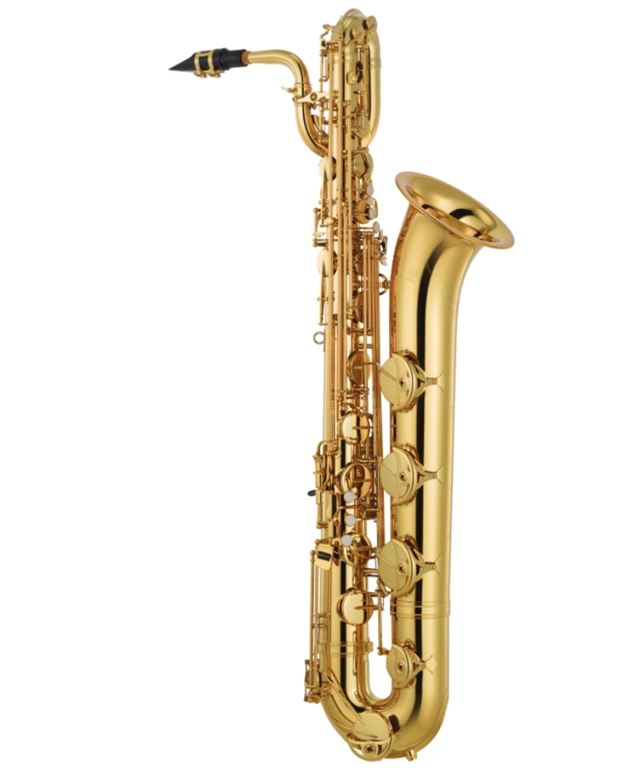 Rating: 4.7/5
The tenor above is actually the Yamaha 62III, and the alto comes in that design as well. This model is a newer version of the original Yamaha 62. It features a neck with a new style that can help you get a better, more clear tone with a narrower bore.
You get a front F key and a high F# key, so playing high notes doesn't take as much work. The sax also features a low Bb spatula to make playing the lowest note easier. Meanwhile, the clear lacquer looks good and can help you sound just as great.
If the sax is a bit uncomfortable, you can adjust the thumb rest to make it feel better. You'll also receive a mouthpiece, so you just need some reeds to start playing. This sax comes in a protective case you can use for storage or transportation.
Pros
Comes with accessories

New design

Good sound

Easy to play low and high

Beautiful lacquer
Cons
Yamaha Custom Series
If you find the professional instruments aren't quite what you need, consider the custom saxophone models. These instruments can be a good option for people who play a lot.
Here are a few models that you should test out.
Rating: 4.7/5
If you want another option for a professional bari sax, try the Yamaha Model 82. The saxophone has a custom design that you won't find on other models. You can get a good sound with the lacquer finish and the overall instrument design.
You can choose from three neck configurations to get the sound you want. There's also a low A key and a high F# key, so you can play most baritone sax parts. The key posts are integrated into the body, so the sax is pretty durable.
This model comes in a durable case with wheels, so it's easy to transport. However, it's a lot more expensive than some baritones, so you should only get it if you're serious about the instrument. But if you do want to focus on the baritone, this is a good model.
Pros
Different neck options

Wide note range

Comes with a case

Best for professionals

Durable design
Cons
8. Best for Serious Players: Yamaha Custom Model 82Z:

Soprano

–

Alto

–

Tenor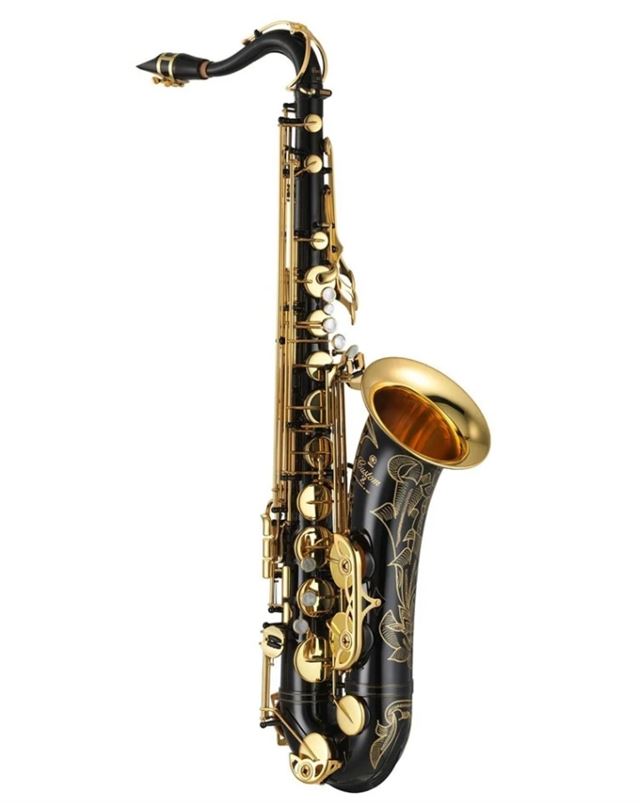 Rating: 4.7/5
While the 82 is available as a bari sax, you can get similar models if you want a soprano, alto, or tenor. These saxophones have a fantastic design that helps them resonate as you play. The lacquer finish looks good, and you can sound even better than on other saxophones.
If you find it hard to reach the keys on other models, you may like the ergonomic keys on this one. You'll also enjoy the lower vent tube on the soprano, which keeps the instrument itself from detracting from the sound you produce.
The tenor features a high F# key as well as a front F key, which is nice if you need to play high notes a lot. While it's unclear, the other models in this series probably have the same features. But you should save up and consider how much you'll play the saxophone before you buy it.
Pros
Best for professionals

Available in different sizes

Ergonomic keys

Helps with high notes

Quiet mechanism
Cons
Not suitable for beginners or casual players
9. Best for Doublers: Yamaha 875EX Model:

Soprano

–

Alto

–

Tenor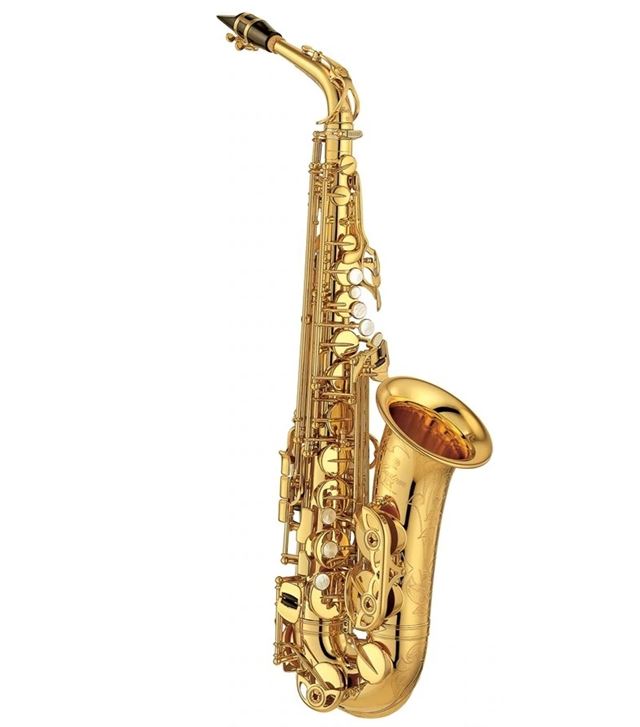 Rating: 4.7/5
If you're a woodwind doubler and need a good saxophone, you may want to get the Yamaha 875EX model. This model comes in both alto and tenor as well as soprano, so it's great for a lot of musical theatre pit performances and jazz gigs. It's also useful if you need a good sax to learn if you already play another woodwind.
Of course, you'll need to spend a lot more on this model. However, if you don't have much time to practice the saxophone, it helps to have the best of the best. That way, you don't have to work too hard to get a good sound.
This model has smaller toneholes for the notes C, C#, D, and E, which can help you with your intonation. You also get a custom neck to keep you in tune even more. The left-hand pinky keys also have a new design that can help you reach the keys without having to strain too much.
Pros
Great for serious players

Versatile sound

Good intonation

New ergonomic features

Easy to play
Cons
Very expensive

Not in all saxophone sizes
Where to Buy Used Yamaha Saxophones
Whether you're looking for a beginner or professional model, you may want to look at used Yamaha saxophones for sale. A used saxophone can help you save money, but you should be careful.
You can buy a used Yamaha sax from an individual online through Facebook or eBay. Another option is to meet someone in person through a local college or music school. Then, you can try the saxophone before you buy it.
If you live near a music store, you can ask if they have used saxophones on consignment. You can visit the store to test out the saxophones, and you can buy from a reputable seller.
Either way, be sure to try the saxophone before you buy it. Then, you'll be able to make sure it's in playing condition and that you won't have to spend hundreds of dollars on maintenance right away. Instead, you'll be able to enjoy the savings of buying a used instrument.
Best Yamaha Saxophones FAQs
If you're ready to buy a saxophone, you may still have questions about Yamaha's line of instruments. To help decide if a Yamaha sax is right for you, consider the following questions and their answers.
Are Yamaha saxophones the best?
Yamaha saxophones are some of the best models on the market. They may be the best for some players, though other players may prefer a sax by Selmer or Yanagisawa.
That's why it's so important to test out a saxophone before you buy it, except maybe as a beginner. If you can play a saxophone, you want to make sure it will work with you and your style so that you don't have to make a ton of adjustments to get a good sound.
Who should play a Yamaha saxophone?
Anyone who wants a saxophone that's of good quality and is easy to play should at least try a Yamaha sax. You can choose from sizes as small as the soprano or as large as the baritone. A saxophone from Yamaha can sound good when playing classical or jazz music.
You can find a good Yamaha sax for a beginner, professional, or anyone in between. Give the models for your level a try to find one you like the best.
Do Yamaha saxophones come in all types?
Yamaha saxophones come in all of the four popular types: soprano, alto, tenor, and baritone. Some models come in more sizes than others, so start your search with the type of saxophone you want to buy.
That way, you can narrow your search to models with that size available. You won't have to waste your time on models that won't meet your needs.
How much do Yamaha saxophones cost?
Yamaha saxophones cost anywhere from around $1,000 to $10,000 or more. The exact price depends on the size as well as the level of the saxophone.
Pricing can also vary between new and used saxophones from the same line.
Wrapping Up
Yamaha makes some of the most well-known saxophones. However, before you buy a Yamaha saxophone, you should consider if it's the right brand for you. Then, you can compare models within your budget and of the right sax size.
Once you find a model you like, you can buy it new or used. As long as you take good care of it, you can play it for years to come.
Latest posts by Sakari Oramo
(see all)