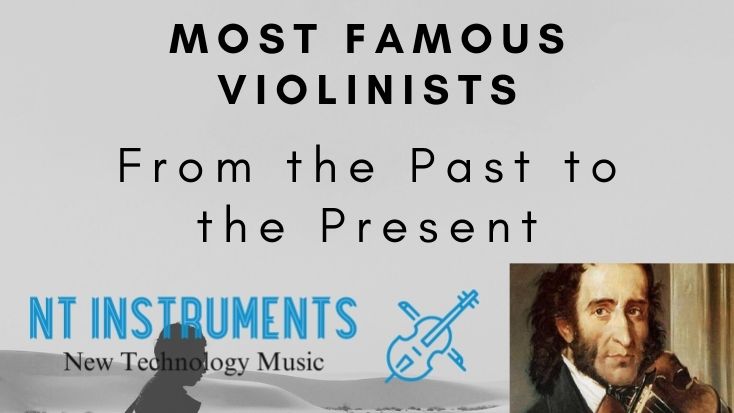 15 of the Most Famous Violinists of All Time (18th Century to Present)
15 of the Most Famous Violinists of All Time (18th Century to Present)
---
Every area of life has its heroes. Those who excelled and mastered their chosen vocation to such a degree as to make the rest of us feel insignificant. Heroes can give us an icon to emulate or someone to aim for in our own passion.
In the case of the violin, there are dozens of famous violinists throughout the ages. Violinists of such skill that they created such music as to bring a tear to the eye. Violinists that have that something special that the rest of us will try for a lifetime to develop in ourselves.
Most Famous Violinists of All Time
With an instrument with such a long and illustrious history, we have a wide selection of musicians to choose from. Here are who we think are the 15 most famous violinists of all time.
Some are figures from history while others are still delighting us with their music to this day.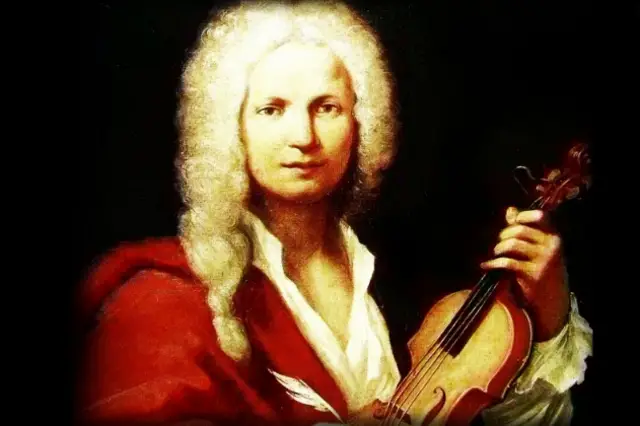 1. Antonio Vivaldi (1678 – 1741)
Vivaldi is one of the most famous names in music. The man who began adult life as a priest learned the violin and then taught it at the Ospedale della Pieta in Venice. He went on to compose some of the most famous music in the world, including the Four Seasons.
Unfortunately for Vivaldi, his music was not well received at the time. It was only when noted violinists Fritz Kreisler and Alfred Casella began playing it back in the 20th century that the composer's work found fame.
2. J. S. Bach (1685 – 1750)
Johann Sebastian Bach has to be another of the most famous musicians of all time. A German composer and violinist, he is known for creating some of the most challenging violin pieces ever composed. With several hundred pieces of music to his name, he was as prolific in his creativity as he was talented.
Bach is known among violinists for his Six Violin Sonatas and Partitas and the Bach Double. They are still regarded as a rite of passage for all advanced level violinists.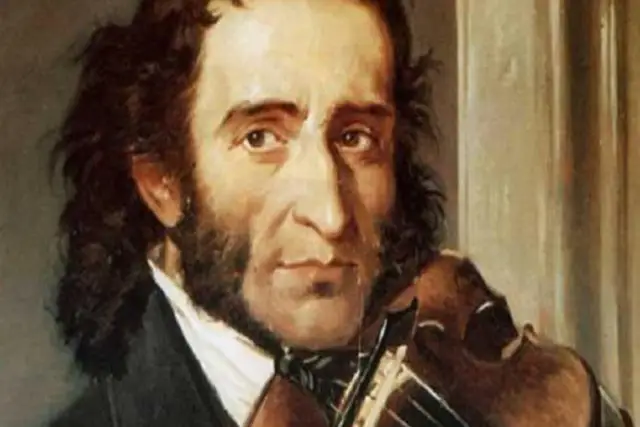 3. Niccolo Paganini (1782 – 1840)
Paganini has earned his place in music history as a true virtuoso. The Italian composer and violinist is widely recognized as one of the best violinists ever to hold a bow. Plagued by alcoholism and gambling addiction, his road was not a smooth one. Nevertheless, his performances and his compositions have gone down in legend.
Paganini is credited with having amazing dexterity, allowing him to play difficult positions and double stops. His compositions are known for their difficulty and are still regarded as a significant challenge to play.
4. Rodolphe Kreutzer (1766 – 1831)
Rodolphe Kreutzer is known both as a famous violinist and composer. He is also known for developing advanced violin exercises that are still used today. Kreutzer worked with Beethoven, who in turn, developed The Kreutzer Sonata for his friend.
Kreutzer wrote 19 violin concertos and 40 operas as well as numerous other works. His career was brought to an untimely end in an accident in 1831.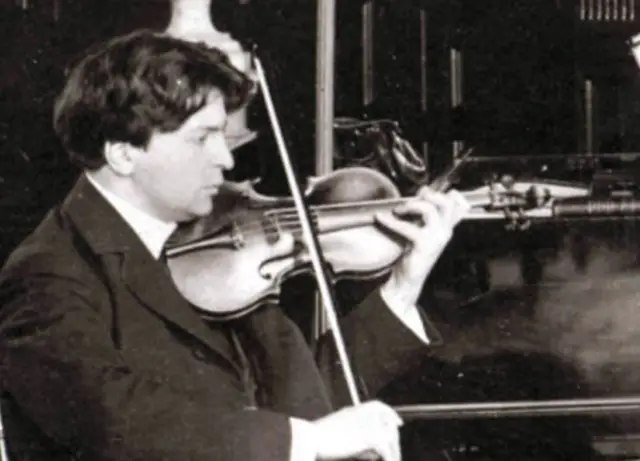 5. George Enescu (1881 – 1955)
George Enescu was a Romanian violinist who was also a composer, pianist, conductor and teacher. He is regarded as the greatest Romanian musician ever and began as a child prodigy and developed into a highly accomplished violinist.
Enescu began playing the violin aged 3 after hearing it being played in his home village. Aged four, he was given a 'proper' violin by his parents and began playing in earnest. There began a long career for one of the most prodigious violinists of his era.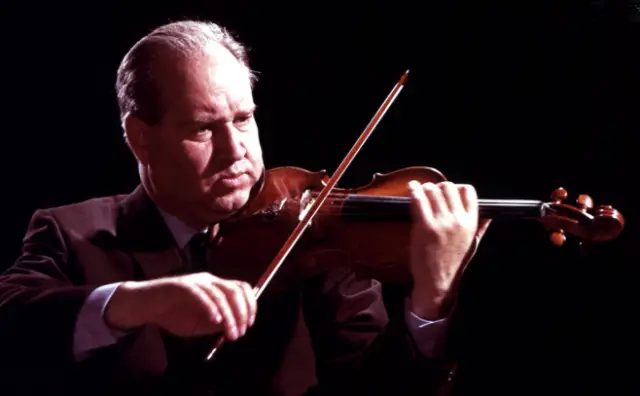 6. David Oistrakh (1908 – 1974)
David Oistrakh won a posthumous Grammy Award for Best Instrumental Soloist Performance with an Orchestra. He also had concertos from Shostakovich and Khachaturian named in his honour. His technical skill and his musicianship has cemented his name as one of the best violinists of all time.
Oistrakh was born in Russia and dedicated his life to the violin. He ended up as a true virtuoso and one of the most recognized names in music.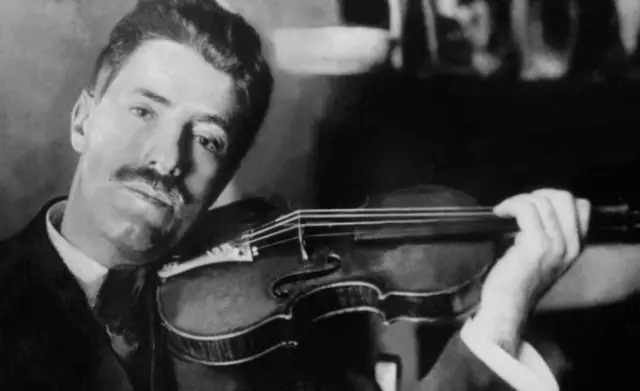 7. Fritz Kreisler (1875 – 1962)
Fritz Kreisler was an Austrian who served on the front lines of World War One as a doctor. After the war, Kreisler left medicine to become a professional violinist and composer. He is best known for the passion and emotion contained in his music, perhaps a result of his experience in the trenches.
Fritz Kreisler wrote over 60 violin solos and is credited with creating the 'Kreisler Highway', a playing style he perfected over his lifetime.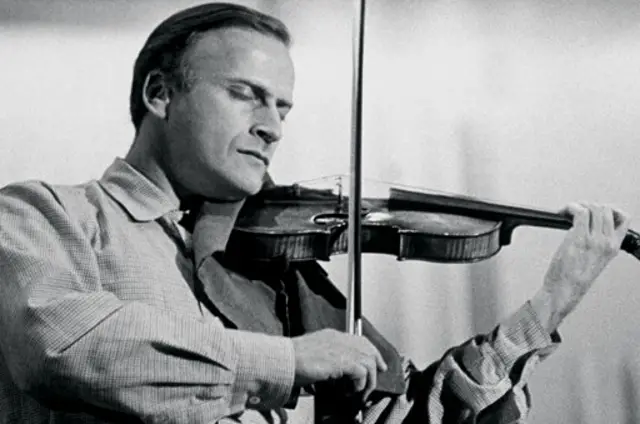 8. Yehudi Menuhin (1916 – 1999)
Yehudi Menuhin was not only a gifted violinist, he was credited with making the violin mainstream and attracting an entirely new generation to the instrument. An American living in Britain, Menuhin was both a brilliant performer and conductor and spent as much time teaching the violin as well as playing it.
Menuhin approached classical music from a different direction, bringing his own character and flair to established pieces. This won him fans from all over the world and is one of the many reasons his name is still known today.
9. Ginette Neveu (1919 – 1949)
Ginette Neveu was a Parisian violinist born into a family of musicians. Taught by her mother, she first performed solo aged 7 at the Salle Gaveau in Paris. She went on to study at the Conservatoire de Paris under George Enescu who had also taught Yehudi Menuhin.
Neveu practiced and performed regularly before World War Two and in France during the war. Afterwards, she recorded a number of albums until her untimely death in a plane crash in October 1949.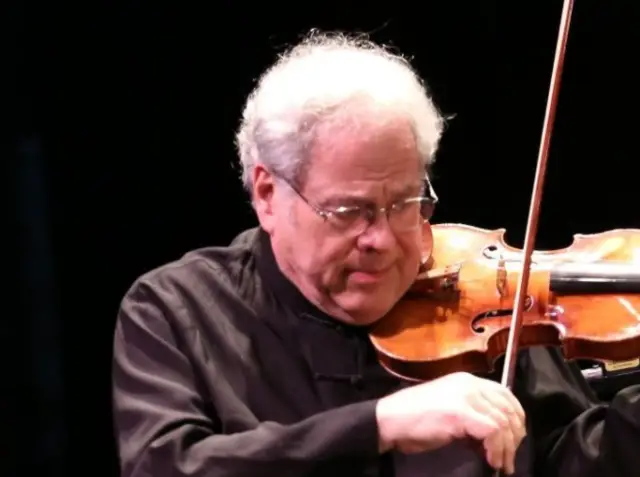 10. Itzhak Perlman (1945 – )
Itzhak Perlman is one of the current scene's most illustrious violinists. He is also one of the most sought-after violinists in the world. If there was such a thing as superstar status in classical music, he would have it.
Itzhak Perlman is an Israeli-American violinist, conductor and a music teacher. He has performed in some of the most famous orchestras and performed for some of the most notable people in history. He has also been awarded 16 Grammy Awards, a Grammy Lifetime Achievement Award and four Emmy Awards.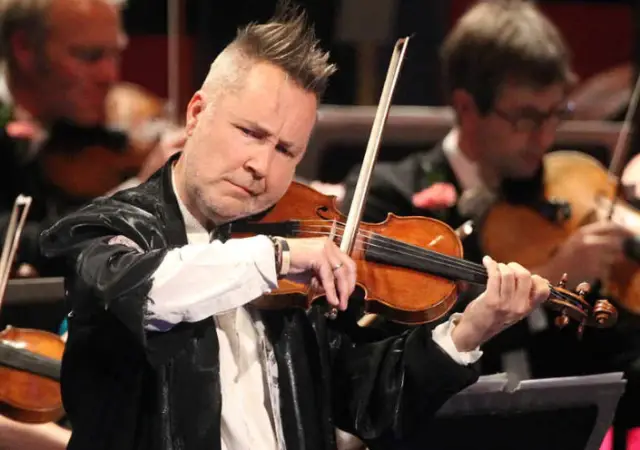 11. Nigel Kennedy (1956 – )
Nigel Kennedy was the first 'modern' violinist that became well known. He was known as much for his character and hair as he was for his skill with the violin. There is no doubt that he had the skills. Beginning with the classics as we all do before going his own way with jazz and modern music played with violin.
Kennedy was another child prodigy who took up the violin early. He studied at the Yehudi Menuhin School of Music from age 7 and under DeLay in New York. After paying his way by busking, Kennedy was soon asked to join a wide range of artists and orchestras.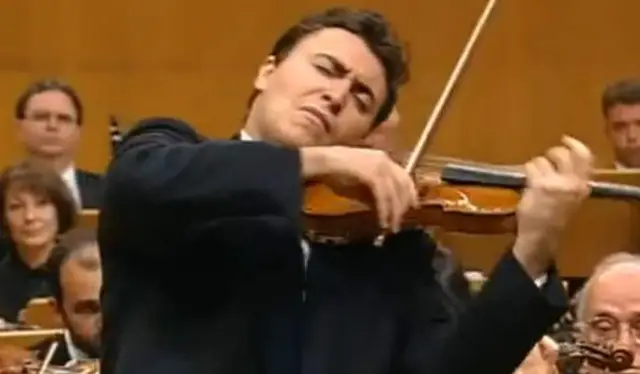 12. Maxim Vengerov (1974 – )
Maxim Vengerov is a Russian virtuoso who was the first classical musician to be appointed an International Goodwill Ambassador by UNICEF. He has also been the first chief conductor of the Menuhin Festival Gstaad Orchestra and is the artist-in-residence with the Armenian State Symphony Orchestra.
Vengerov has also won a Grammy Award for Best Instrumental Soloist Performance, two Gramophone Classical Music Awards and numerous other music awards from global organizations through his career.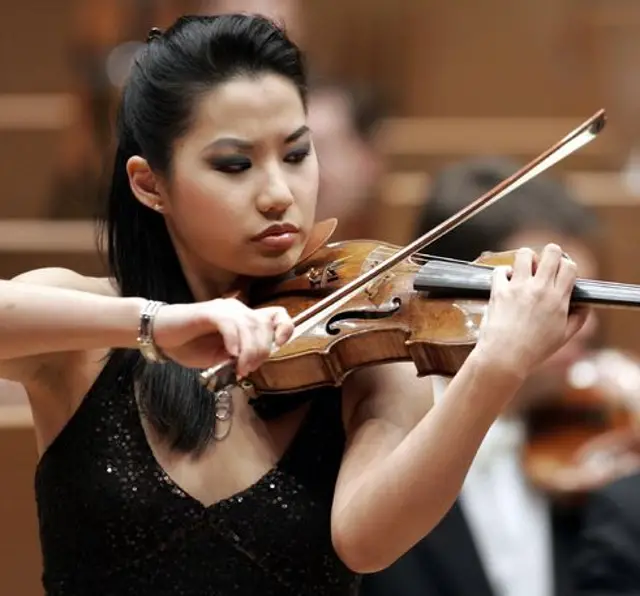 13. Sarah Chang (1980-)
Sarah Chang was a child prodigy that has gone on to become one of the most famous violinists in the world. Chang is a Korean American violinist who soloed with the New York Philharmonic aged 9. She has gone on to make the violin current in a way no other musician has been able to do.
A contemporary musician, Chang is making records and uses social media to great effect, attracting a new generation to the violin. Her skill and passion is helping classical music reach places it has never reached before.
14. Lindsey Stirling ( 1986 – )
Lindsey Stirling is a contemporary violinist born in the United States in 1986. She is also a songwriter, choreographer and dancer and rose to fame thanks to America's Got Talent. Stirling has toured the world, released numerous albums, has her own YouTube channel and is a prolific worker and philanthropist.
Stirling bridges the gap between generations and keeps the violin current with her own brand of music, both self-composed and reimagined classics.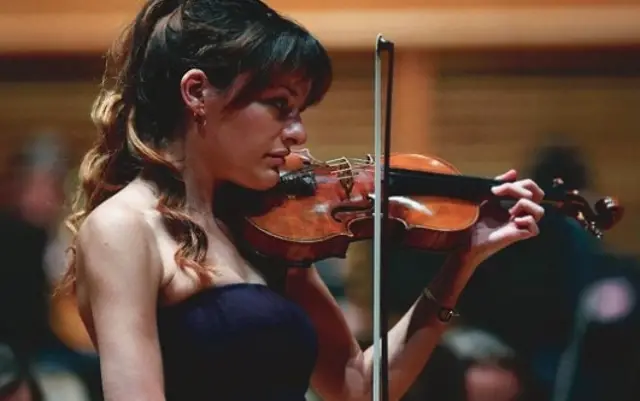 15. Nicola Benedetti (1987 – )
Nicola Benedetti is a Scottish violinist who graduated from the Yehudi Menuhin School for young musicians. Not only is she an amazing violinist, having soloed and played with some of the world's leading orchestras, she is also a strong advocate for music in education.
Nicola has also won a Grammy award for Best Classical Instrument solo and has performed live at the Grammy awards in 2020 when she collected her award.
Famous violinists
If you're familiar with the violin world, you will have noticed that we have not included some musicians you consider worthy of a place here. The choices are nothing personal, there are simply too many famous violinists and not enough space on the page to include them all.
What we have done is include famous violinists from across the ages. From the very earliest days of classical music and the violin, through the 18th, 19th and 20th centuries through to the present day.
Who would you add to your list of most famous violinists? Tell us about them below!