Welcome to New Technology Instruments
---
At NT (New Technology) Instruments, we have a passion for music. As lifelong musicians, we created this site to share our passion with the rest of the world.
We've spent most of our professional life working in the music industry, mostly in the orchestra and opera sector and related industries.
For this reason, we love classical instruments. There's nothing like playing on a beautifully constructed violin which has been lovingly hand or machine crafted to perfection. You develop a certain bond with your favourite instruments, a story, sharing experiences, concerts, awards, even pains and problems.
Yet, technology has seeped into the music industry too. While electric guitars have been around for decades, more traditional instruments had kept mostly away from technology, with purists still preferring classical instruments.
But, to quote Bob Dylan, "The times, they are a changin."
As newer generations of musicians, those who have experienced the technology evolving, we've grown, not just used to this technology, but we're growing fonder of it.
Because while classical remains beautiful, new technology instruments give you a new set of tools, features which could never be achieved with old and vintage instruments.
Because have a look at the below, isn't this electric violin beautiful too, in a different kind of way?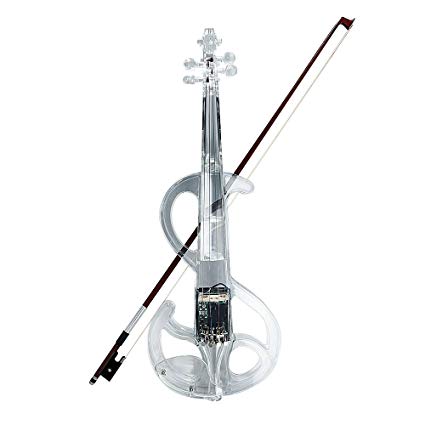 Isn't the music you create and play still a valid work of art? We think so.
This site will be dedicated to both classical and new technology instruments, with buying guides, reviews of popular brands such as Cecilio and not so popular instruments such as violins, cellos, drums, saxophones, bows, strings and so much more, even the Kalimba!
As you can see, even our brand and identity – which features one of our favourite instruments, can be interpreted both as a classical and an electric version, which is the way we want to.
In the next few weeks, we'll start adding more content to the site.
Patricia & Sakari 
2023
Latest posts by Sakari Oramo
(see all)