Which Tenor Saxophone to Choose? 9 Best Options
---
Perhaps you've answered many of the fundamental questions about the tenor saxophone, such as, "how do I hold the instrument?" or "what key is a tenor sax in?" and you are now ready to invest your time and money into this lovely instrument. 
Before your purchase, however, you owe it to yourself to learn which make of tenor saxophone is the best for you. That way, you can avoid wasting your time on models that won't help you learn and improve.
Keep reading to learn about some popular models to help choose one for you.
9 of the Best Tenor Saxophones to Buy New
Whether you're new to the saxophone family or have played the alto, the tenor saxophone can be a great instrument to try. It's a standard member of jazz bands, smaller combos, and classical wind ensembles and concert bands.
No matter what music you want to play, consider some of the best new tenor saxophones.
Rating: 4.9/5
The Jean Paul USA TS-400 is an intermediate model at an affordable price. This tenor sax features a yellow brass body with a gorgeous lacquer finish that also helps you sound good. It also has tapered and power forged pivot keys that make the instrument easy to play.
Each saxophone goes through a bench test at the end of production. That way, you can know you will receive a good-quality instrument that's ready to play. What also makes it ready to play is the inclusion of a mouthpiece and even a reed.
Other accessories include cork grease, cleaning supplies, and gloves. Everything comes in a case so that you can take your instrument to different gigs or rehearsals. Plus, you can choose between a brass, gold, or silver finish to get the look you want.
Pros
Comes with plenty of accessories

Easy to transport

Ready to play

Bench-tested for quality

Available in different finishes
Cons
Not the best for professionals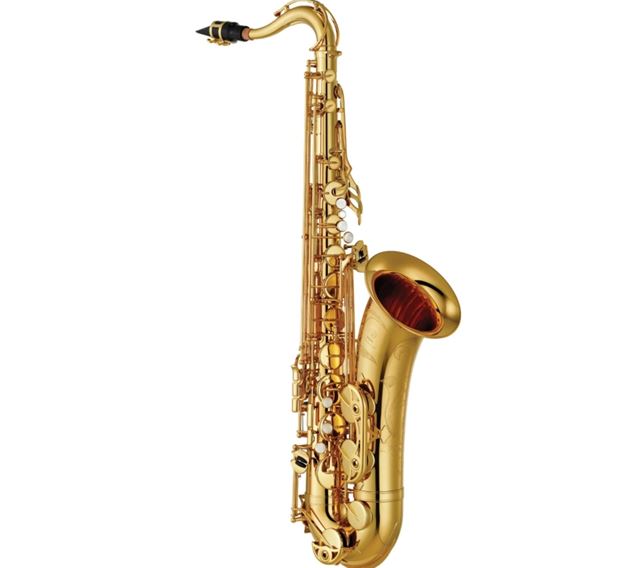 Rating: 4.8/5
Another excellent intermediate model that can work as a first or second tenor saxophone is the Yamaha YTS-480. When comparing the 480 saxophones, the tenor is just as good as the alto with the same model number. You can get a warm tone, so this model's great for various settings.
It also responds quickly, which is nice when you're near the back of a concert band. You don't have to be as ahead of the beat to sound in time with the conductor. If you don't quite like the sound, you can swap out the neck for something better, and it can fit with the body.
Yamaha recently updated the key guard for the lowest keys, so you don't have to worry about them bending or breaking. There's also a good low B to C# mechanism that can help with the low notes. That makes it possibly the best tenor saxophone for the tenor sax 2 part.
Pros
Amazing upgrade

Has professional features

Warm, dark sound

Easy response

Low notes sound great
Cons
A bit expensive for what it is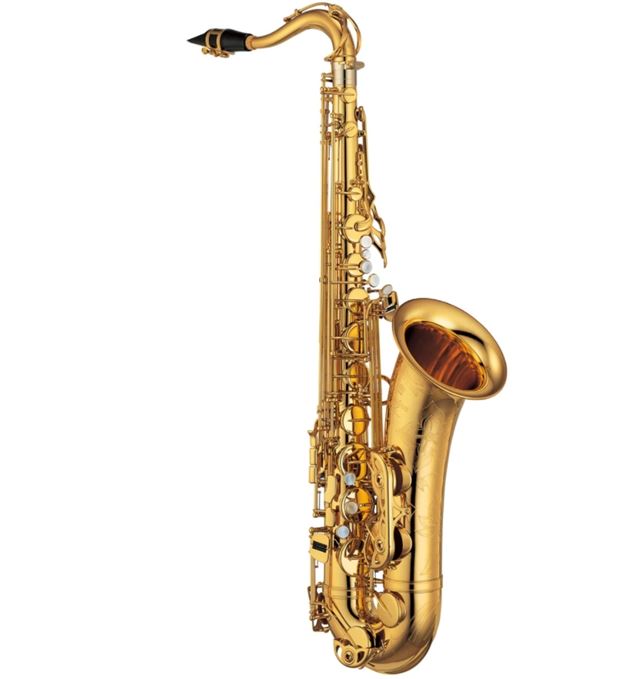 Rating: 4.8/5
If you're ready to become a professional tenor sax player, the Yamaha YTS-875EX is worth testing out. This model comes with a custom neck to provide better intonation. Other things that help with tuning include smaller toneholes for the notes C, C#, D, and E.
You also get a new design for the left-hand pinky keys. That way, you don't have to reach as far to play the lowest notes, and you can switch between notes easily. Another feature that can help with comfort is better key placement as well as a better location for the neck strap hook.
This model comes with the traditional lacquer finish or a silver finish. You can choose the look and sound you want to customize your instrument. Plus, the high F# key makes it easy to play the full range of notes.
Pros
Great intonation

Easy to play

Comfortable design

Full playing new

Perfect for professionals
Cons
Not for beginners

Pretty expensive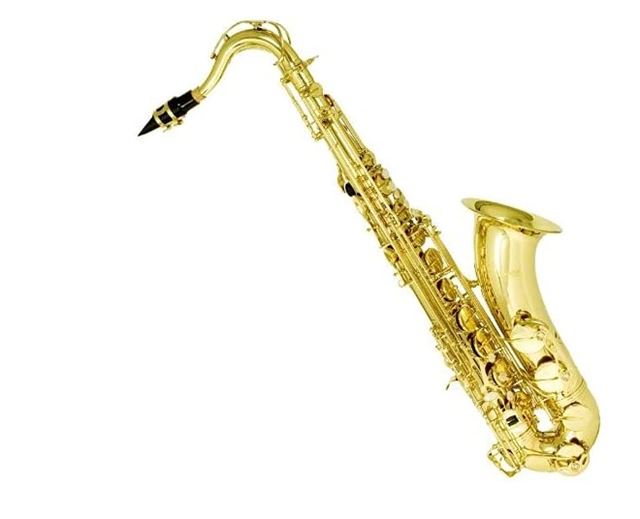 Rating: 4.5/5
Mendini by Cecilio makes relatively cheap instruments, and the tenor sax is no exception. It costs quite a bit less than similar models, which can be a good or bad thing. On the one hand, its price point makes it a great choice for beginners who can't try a saxophone first.
However, you often get what you pay for when buying an instrument. The saxophone may not last as long as one from Yamaha or another brand. Now, you do get some accessories with this model, such as a mouthpiece, reed, and neck strap.
It comes with pretty much everything you need to start playing. So if you're on a tight budget and want to give the tenor sax a try, you may want to test it out. Then, you can know for sure that you'll play it before you spend more on another model.
Pros
Comes with plenty of accessories

Affordable

Good for beginners

Looks nice

Can sound decent
Cons
Not for serious players

Quality isn't the best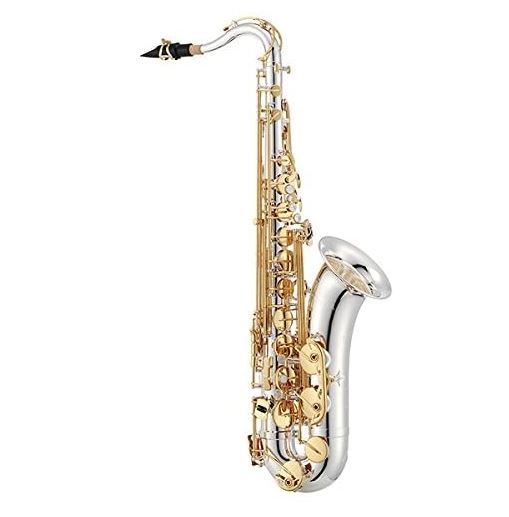 Rating: 4.7/5
A lot of tenor saxophones have a brass lacquer, but you may want a different sound or appearance. In that case, you should try the Jupiter JTS1100SG. This saxophone features a layer of silver plating over the brass body, so you can get a brilliant, resonant sound.
Those materials help you get a consistent sound throughout the range. You can get an even tone from the bottom to the top. This model also has contoured left-hand pinky keys to make reaching them easier for players with small hands.
Jupiter uses a unique annealing process on the neck to help give a dark tone. That way, you can get an authentic tenor sax sound when playing solo or in a group. This model is suitable for playing jazz or classical music.
Pros
Smooth playing

Ergonomic design

Suitable for intermediate players

Brilliant yet dark tone

Versatile
Cons
Somewhat expensive

Not for beginners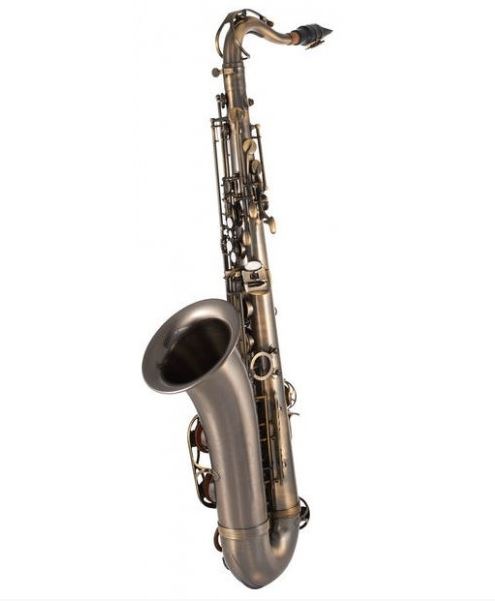 Rating: 4.6/5
The Thomann Antique Tenor Sax is an affordable option for beginners who want a good-quality model. It uses brass for the base material with an antique finish to make it look good. You can get a fast response from the tenor, so it can help you learn the instrument well.
It also comes with a high F# key, so you can easily advance without needing to upgrade. Meanwhile, the thumb rest is adjustable to help you be comfortable. You can get some good overtones to help round out your sound.
This tenor sax comes with a mouthpiece and case, so you just need a good reed to play. Then, you can start to learn quickly. You don't need a huge budget, and you can keep this model on hand after an upgrade to use as your backup horn.
Pros
High F# key

Adjustable thumb rest

Antique finish

Quick response

Resonant sound
Cons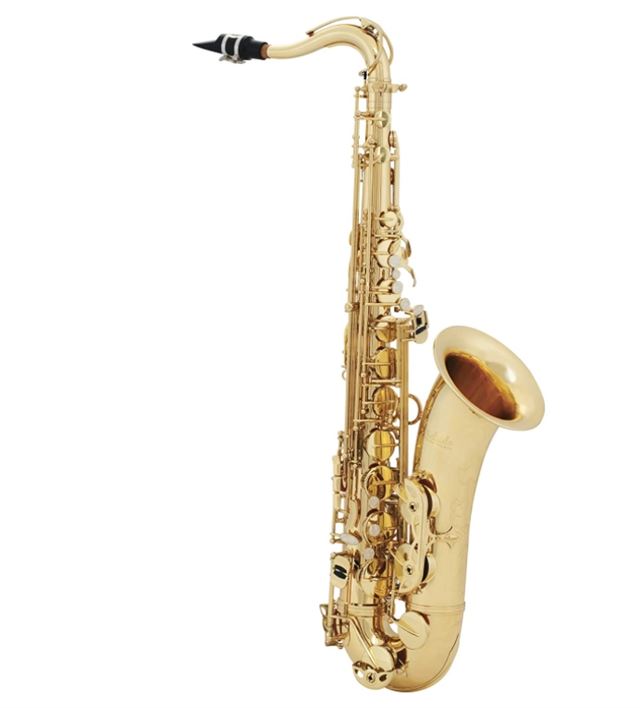 Rating: 4.8/5
If you need something comfortable to play, you may enjoy the Selmer TS711. The model has a left-hand table key rocker mechanism to help you play low notes. On the other end of the range, you get an F# key to make that top note easier to produce.
The body features ribbed construction that makes the saxophone a tenor that you can use for a while without breaking it. There's also a detachable reinforced body-to-bow connection. That way, you can put this tenor instrument through a lot as you learn and improve.
As you get better, you can continue to practice and can practice more. You can use this saxophone when playing indoors or outdoors, and it can hold up. It's an excellent choice for beginners and anyone else who may need a good backup sax.
Pros
Durable construction

Lasts a long time

Good sound

Easy to play

Full tenor sax range
Cons
Not the best for serious players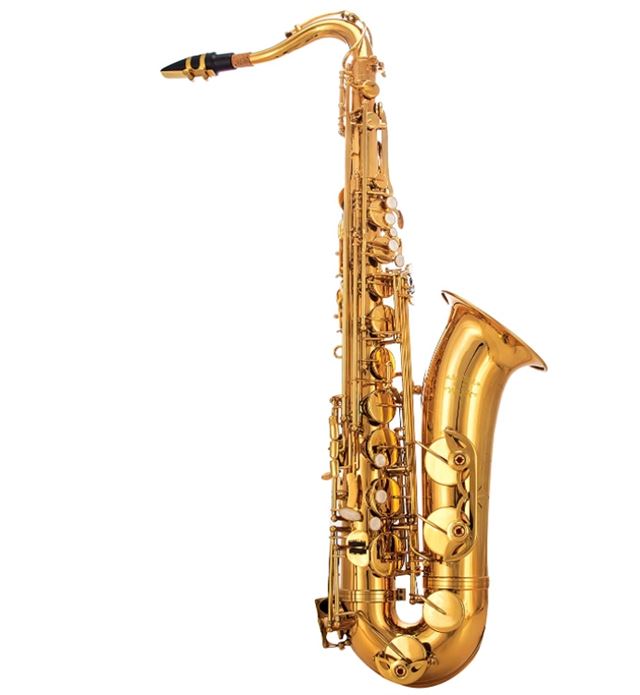 Rating: 4.5/5
The Glory Beginner Tenor Saxophone is similar to the Mendini model. Both brands have histories of making cheap, low-quality instruments. However, this model is more affordable than a lot of beginner tenor saxophones you'll find.
It features a high F# key that makes that note easier to get out. Throughout the body, the keys have good leather pads and metal resonators to help seal the keys and get a good tone. You can even adjust the height of certain keys to make the sax more comfortable if you have small hands.
Along with the instrument, you'll receive a mouthpiece, neck strap, and cleaning supplies. It also comes with 10 reeds, so you have everything you need to start playing. Even though it's cheap, you can use it to test out the tenor to see if you want to continue.
Pros
Adjustable key height

More accessories included

Relatively affordable

Good for beginners

Easy to start playing
Cons
Low-quality design

Not for serious players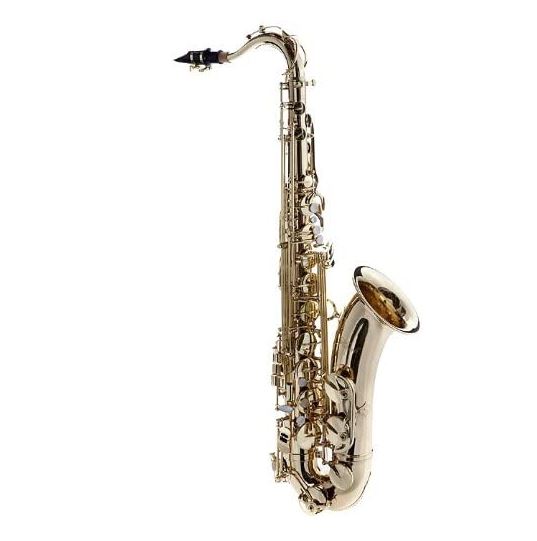 Rating: 4.5/5
If you want a saxophone that looks as cool as it sounds, you may like the Hawk WD-S411. The tenor comes with four different finishes, including gold, black, nickel, and red. You can play quickly thanks to the easy-action springs that let the keys open and close easily.
The leather pads have metal resonators to help you get a good tone. That makes it a good model to use for students who need help sounding nice. You can use the saxophone to learn, and you can play it alone or in a band, though you may want to get the gold model to fit in with other tenor saxophones in a group.
Like many tenor saxophones, this one comes with a mouthpiece, ligature, and reed. Everything can fit in the case, so you can take the saxophone to lessons, rehearsals, or concerts. You don't need to buy a case to protect your new gear.
Pros
Different colors available

Easy to play

Good tone

Sounds good alone or with others

Comes with accessories
Cons
Where to Buy a Used Tenor Saxophone
While the best tenor saxophone for you might be new, you should consider used tenor saxophones for sale. You can look on online marketplaces, such as Facebook, Craigslist, or eBay. Another option is to ask your local music store if they sell used instruments. If that doesn't work, you can ask musicians directly if they're selling their old tenor sax.
Famous Tenor Saxophone Players
Whether you're a beginner tenor player or not, it helps to listen to some of the greats. Consider finding recordings from some of the following musicians for inspiration.
John Coltrane
Coltrane was a famous jazz saxophonist, and he played different saxes. However, a lot of people know and love his work on the tenor. He played with people like Charlie Parker and Dizzy Gillespie, and people continue to listen to him today.
If you want to become a jazz tenor sax player, you should listen to Coltrane. Then, you can use his style to create your own sound.
Stan Getz
Sten Getz's claim to fame was his influence on the bossa nova movement. If you like the Brazilian dance style, check out Getz's recordings. You can learn a lot about how to play the style well.
He also played other jazz styles, and he played with many musicians throughout his life. Give his recordings a listen to learn more.
Sonny Rollins
Sonny Rollins is a living jazz tenor saxophone player who's had a long career. He got his start during the bebop era, and he built a name for himself in his 20s. Rollins worked with Miles Davis, Babs Gonzalez, and other important musicians.
Between recording with other musicians and as a soloist, he has plenty of material you can listen to. That makes him a great inspiration to young musicians.
Charlie Parker
Charlie Parker may have had a short life, but he made the most of it. While he mainly played the alto saxophone, he dabbled in the tenor. He also worked as a composer and had other interests outside of music.
If you want to play jazz, you should listen to Parker's recordings, regardless of the instrument. Then, you can learn how to emulate his style when playing yourself.
Lester Young
Lester Young earned the nickname "The President of Jazz" or "The Prez." He rose to fame after playing in the Count Basie Orchestra. However, he preferred softer musical settings, and he didn't like playing with trumpets and trombones.
Tenor saxophonists can learn from his style as a performer both in groups and alone. The recordings can provide inspiration for aspiring soloists.
Tenor Saxophone FAQs
Choosing the best tenor saxophone is a very personal decision. Consider some common questions and their answers to help you settle on the instrument for you.
What Is a Tenor Saxophone?
A tenor saxophone is a member of the saxophone family. It sounds an octave and a major second below written, and it sits between the alto and baritone saxes. You can play classical or jazz music, though it shines in jazz.
How Much Is a Tenor Saxophone?
Some tenor saxophones cost only a few hundred dollars, which is nice for beginners. But if you need more features or customizations, you can expect to spend up to $6,000 or more for a professional horn. Other instruments fall in between those two extremes.
How Do You Play the Tenor Saxophone?
You play the tenor saxophone similar to how you'd play other saxophones. Now, you may wonder, what key is the tenor sax in? It's in the key of Bb, so you need to transpose music up a whole step for it to sound right with a piano.
How Big Is a Tenor Saxophone?
A tenor saxophone is about three feet long, though the tubing is much longer. It weighs about a little more than six pounds. Because of its size, you have to use a neck strap and hold it to the right of your body to play it comfortably.
Wrapping Up
If you love the lower range but don't want to deal with a bari, you may want to play the tenor saxophone. But you need a good instrument for your situation. Be sure to consider a few new and used tenor saxophones.
Then, you'll be able to compare them and find a suitable model within your budget. Soon enough, you can be on your way to being the next great tenor player.
Latest posts by Sakari Oramo
(see all)