Minilyzer ML1
Minilyzer ML1
---
Basic. Efficient. Essential.
Analog Audio Analyzer
Polarity Tester
vu+PPM Meter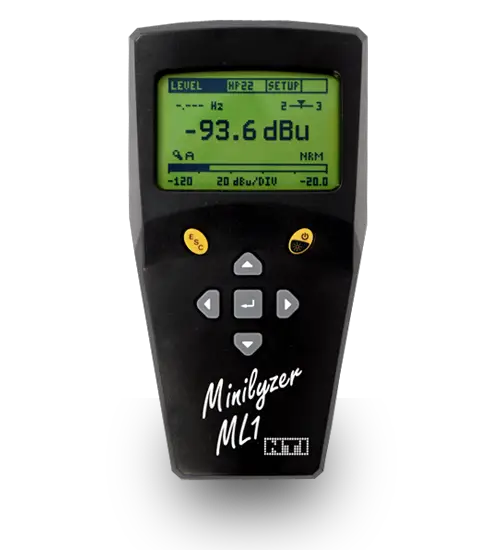 The Minilyzer ML1 is a handheld analyzer dedicated to analog audio measurements with essential sound level functions. The Minilyzer ML1 simplifies the process of system verification, diagnostics and repairs to audio installations. The user interface aids operators of all skill levels by automatically setting all ranges and providing complete results on a single screen.