Forbidden Riffs – 21 Songs Banned In Guitar Stores
---
The term "Forbidden Riff" has probably come up when discussing guitar playing. What does it actually mean, though, and where did it come from?
Why is Stairway to Heaven not allowed to be sold in guitar shops, to use the most famous example?
All of these queries will be addressed in this article, along with a list of 21 of the most popular forbidden riffs that are not allowed in guitar shops.
If you're like me and work in a guitar store, you'll also find a helpful printable poster listing the tracks that you can display there!
What is the Forbidden Riff?
The overplayed song that has been (jokingly) forbidden from being played in guitar stores is the forbidden riff.
The list contains several well-known but easy-to-learn riffs and licks that staff members of guitar shops frequently hear messed up.
Guitar shops find these tracks particularly annoying because:
Nearly all beginning guitarists learn them.

Nearly all beginning guitarists believe they are the only ones who have ever learned them.

Nearly all new guitarists play them poorly, but they still look around for praise for their scorching skills.
Major hits like Stairway to Heaven, Sweet Child of Mine, and Smoke on the Water are among the songs that are forbidden. There are plenty more overused classics in the list below.
The 1992 comedy Wayne's World is a well-known instance of the forbidding riff being made fun of in the media. Possibly, this film alone is responsible for popularizing the concept of the forbidden riff.
While test-driving the Stratocaster of his dreams in the relevant scene, Wayne (Mike Myers) is immediately stopped from playing a song that is prohibited.
However, the stores did not only start to dread the songs because they were completely sick of hearing the same old riffs over and over again.
Additionally, it was believed that the players who belted out these riffs had the lowest likelihood of becoming actual "customers"!
Therefore, it would probably be a good idea to stay away from these songs when you go guitar shopping if you want to be taken seriously!
Where Did The Forbidden Riff Originate?
It is generally accepted that the concept of the forbidden riff originated as an inside joke in the renowned Denmark Street guitar shops of London in the 1970s.
Employees started passing around lists of songs from the (primarily inexperienced) players trying out instruments that they could no longer stand to hear.
The lists grew over time as learning new and popular songs became standard practice for new players.
What Songs Are Banned From Guitar Stores?
Although there isn't a set list of songs that are prohibited, the following 21 would undoubtedly make guitar store employees roll their eyes.
This list will serve as a great resource for absolute classic songs that every guitarist should learn. Just remember not to perform them in your neighborhood guitar shop!
1. Stairway To Heaven – Led Zeppelin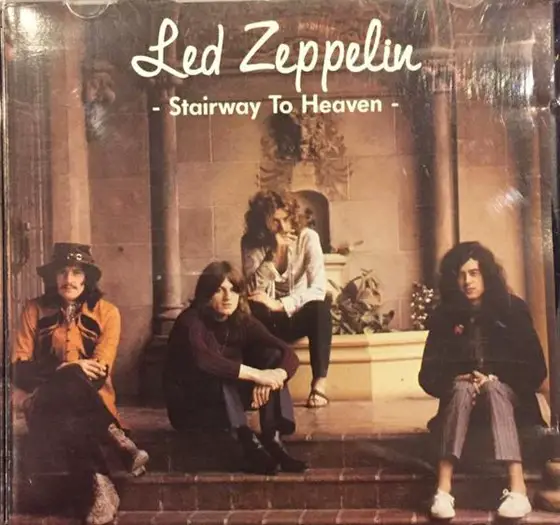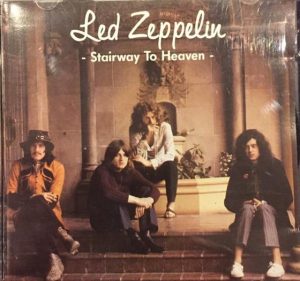 Despite the fact that many fans will gladly refer to this song as Led Zeppelin's "ultimate work," it has evolved into one of the key forbidden riffs that guitar retailers simply cannot stand to hear.
In fact, Stairway is frequently referred to as the forbidden riff because of Wayne's World (see above!). It's understandable why Stairway to Heaven is belted out so frequently considering that learning the song has almost become a rite of passage for beginning guitarists.
It turns out that others besides the staff at the guitar shop have grown weary of hearing this song repeatedly.
Robert Plant, the lead singer of Led Zeppelin, allegedly paid a radio station $10,000 once to stop them from playing the song after complaining that he could no longer relate to the lyrics!
Cool Fact! Jimmy Page performed an entirely improvised solo on this song. He tried recording three times, choosing the best one. It was named the greatest solo of all time by Guitar World. That's really impressive!
2. Smoke On The Water – Deep Purple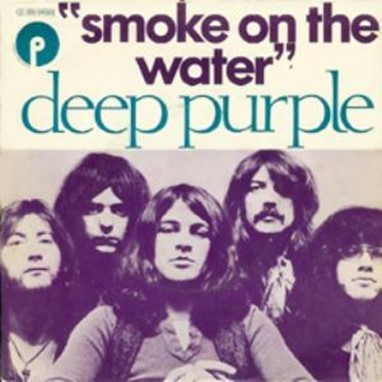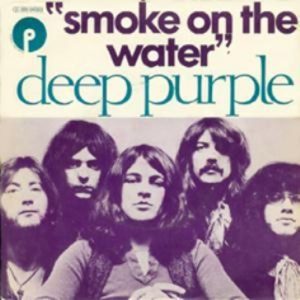 Why is the riff to Smoke On The Water prohibited?
The recognizable riff from this classic rock anthem is so straightforward that the majority of beginning guitarists ought to be able to pick it up within their first few weeks (or even days!) of taking up the instrument.
And the majority do!
I learned power chords for the first time through this song, and boy did I feel like a true rock GOD when I finally mastered them.
The people who suffered in my situation were my parents, not the employees of the guitar shop.
The fire at The Casino in Switzerland the year before served as the inspiration for the song, which was first released in 1972.
When the fire began, Deep Purple was watching Frank Zappa perform live at The Casino. The following day, they were scheduled to begin recording their upcoming album at the location.
There was a layer of smoke covering Lake Geneva after the fire was put out. This became the song's title, and the lyrics focused on the struggle to record their album (Machine Head).
3. Sweet Child O' Mine – Guns 'N Roses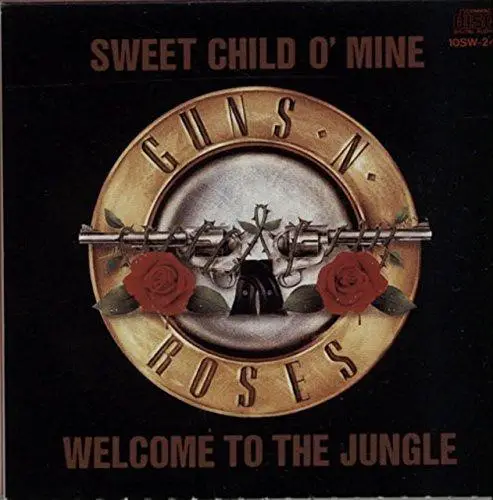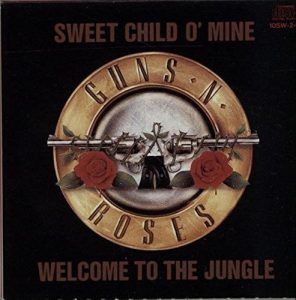 This undisputed Guns 'N Roses masterpiece is a staple in the repertoires of many guitarists. The song is one of many highlights on the group's 1987 debut album, "Appetite for Destruction."
The riff, according to Slash, was just a silly warm-up pattern he had been playing around with that the band later added to.
The song's music video became the first from the 1980s to surpass one billion views on YouTube in 2019! Naturally, Sweet Child O' Mine is the band's most frequently covered song, according to Slash.
Since the intro riff uses some fairly complex string skipping, this song is generally more difficult to learn than the first two songs on the list. However, this simply means that it's simpler for novice players to butcher and enrage people with!
4. The House Of The Rising Sun – The Animals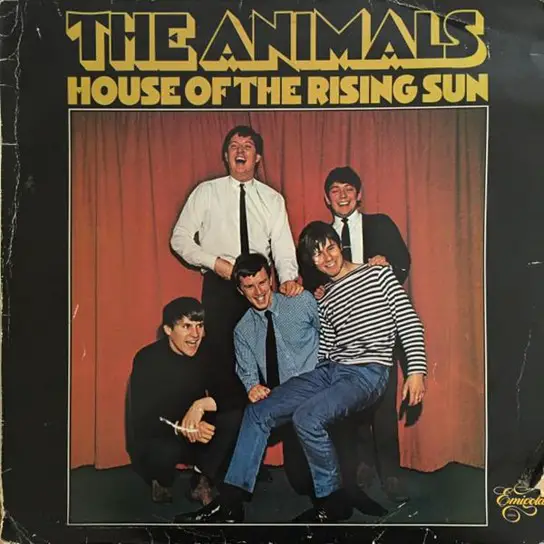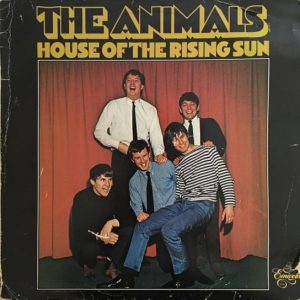 Since the song's initial release in 1964, employees of guitar shops have had to put up with the oldest song on the list!
Additionally, it's the only song on the list that wasn't created by the performer. The true origins of this well-known folk song are largely unknown, but the Animals were ultimately responsible for its mainstream success.
The song has since been covered by numerous bands and artists.
We are unable to determine The House of the Rising Sun's exact subject matter because its origins are unknown. Both a brothel and a women's prison, both of which were in New Orleans, are the two most prevalent theories.
The song is very easy for even complete beginners to pick up on guitar because the main riff is a series of easy arpeggios using fundamental open chords. It's understandable why this song has been forced upon so many guitar store employees for so long.
5. Enter Sandman – Metallica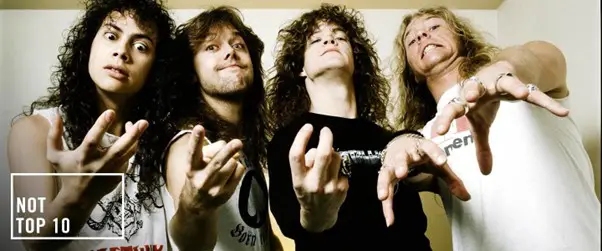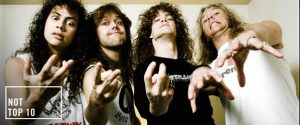 With this massive Metallica song, it's time to channel your inner James Hetfield and become a down-picking God! I was definitely guilty of ripping out this riff far too frequently when I was a young metalhead.
The opening track and lead single from Metallica's 1991 album "The Black Album" is "Enter Sandman." The song's main themes are "things that go bump in the night" and a child's nightmares.
The lyrics originally focused on the much grimmer topic of "crib death," which is the sudden, unexplained death of a baby. In order to make the song more popular with the general public, producer Bob Rock was able to persuade Hetfield to write new lyrics.
The main riff to Enter Sandman is very simple to learn, but much more skill will be needed to nail Kirk's solo. Just keep in mind, only down-picking, hehe!
6. Sweet Home Alabama – Lynyrd Skynyrd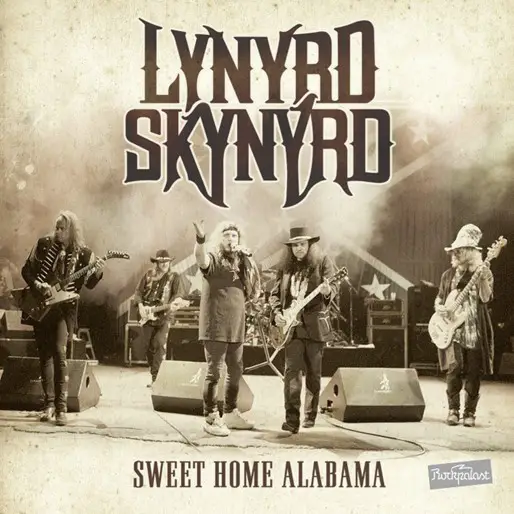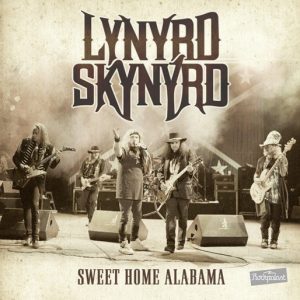 This annoyingly catchy song by the southern rockers Lynyrd Skynrd would be missing from any list of overused riffs.
The first song on Lynyrd Skynyrd's second album, "Second Helping," was titled "Sweet Home Alabama," and it was released in 1974. It was the group's first significant song and has since become their biggest hit.
The song was actually written in response to a Neil Young song that implied that most residents of the South were racists with out-of-date ideologies.
Instead, the song by Lynyrd Skynyrd discusses southern pride and all that is admirable about Alabama. Later, Neil Young acknowledged that he regretted the song's lyrics.
Of all the songs on this list, learning this classic note for note on guitar will probably be the most difficult. Although most of the riffs are fairly standard, you'll find that there are frequently challenging sections where your fingers are placed in unexpected places!
7. Back In Black – AC/DC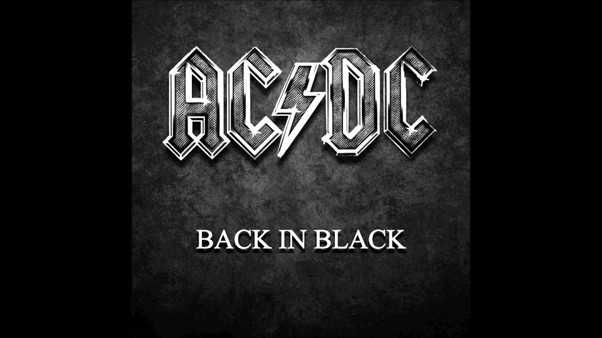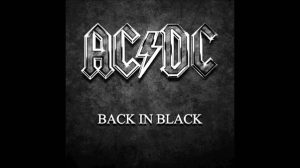 Another riff that has almost evolved into a milestone for many aspiring rock musicians! It's impossible to resist getting pumped up about unleashing this formidable monster.
The lead single from AC/seventh DC's studio album, also titled Back in Black, was Back in Black. It's understandable why the album's lead track is such a well-known song considering that it is currently the second best-selling album of all time.
The song was written in memory of the band's late lead singer Bon Scott, who tragically died in February 1980 from alcohol poisoning.
It's not surprising that so many guitarists have added the song's opening riff to their repertoires over the years since it was released because it is frequently hailed as the best riff of all time.
The fact that it is so simple to learn also helps.
8. Smells Like Teen Spirit – Nirvana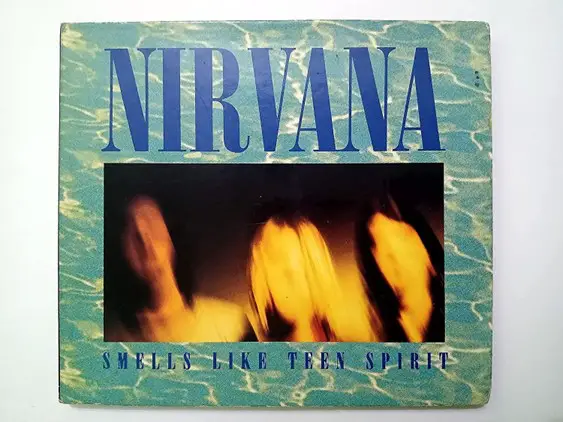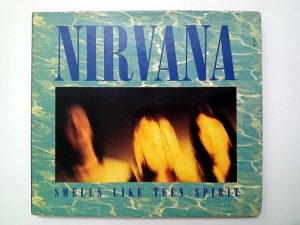 The song that propelled Nirvana to fame is another absolute monster anthem that almost every guitarist will eventually learn.
The opening track and first single from Nirvana's second album, "Nevermind," is "Smells Like Teen Spirit." It is frequently cited as the song that introduced grunge to the general public.
According to Kurt Cobain, he tried to emulate The Pixies, one of his favorite bands, when composing the song. His goal was to create the "ultimate pop song," which is possibly why it went on to achieve such incredible mainstream success.
The song is a lot of fun to belt out and has a huge sound. The main riff is a total beginner's dream to learn because it only uses a few very basic power chords and some percussion muting.
9. Seven Nation Army – The White Stripes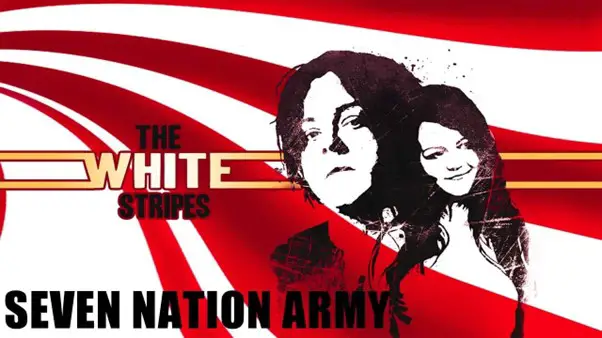 Even though this cute little song is almost two decades old, it is the most recent song on the entire list! Does that suggest anything about the caliber of contemporary popular music?
The first track on the White Stripes' 2003 album "Elephant" is called "Seven Nation Army." When asked to write the theme song for a James Bond film, Jack Black said he would save the riff for that purpose.
He determined that was unlikely to occur and decided to use it for this song instead. Ironically, he was asked to write a Bond theme five years later!
Jack White once believed that the Seven Nation Army was the real name of the Salvation Army. The rising popularity that the band was experiencing and the drawbacks that came with it are central themes in the lyrics.
Although the song is incredibly easy to learn on the guitar, in order to stay true to the original, you must tune to Open A! In this instance, Jack Black's guitar was made to sound more like a bass by using an octave effect.
10. Crazy Train – Ozzy Osbourne
After leaving Black Sabbath in 1979, Ozzy released his first solo album, Blizzard of Ozz, which featured the lead single, Crazy Train.
The Cold War is a central theme in the lyrics, and the song has an anti-conflict message.
Regarding the song's title, bassist Bob Daisley and Randy Rhoads were both passionate model train collectors. The sounds coming from Randy's amp, according to Daisley, were somewhat reminiscent of a crazy train.
The main verse riff is also an absolute belter, but the intro riff is probably the one that is most overused and most annoying to guitar store employees!
Both of them are very simple to learn, but when the gain is turned up, they sound absolutely monstrous.
What Are The Other Forbidden Riffs?
There must be more than ten prohibited riffs, right? Here are some more overplayed songs that you may want to refrain from playing in your neighborhood guitar shop.
Blackbird – The Beatles

Wonderwall – Oasis

Eruption – Van Halen

One – Metallica

Bleed – Meshuggah

Come As You Are – Nirvana

Nothing Else Matters – Metallica

Iron Man – Black Sabbath

Walk – Pantera

More Than Words – Extreme

Everlong – Foo Fighters
Forbidden Guitar Riffs Poster
Here is an A4 poster of prohibited guitar riffs that you can print out and hang in your practice rooms if you work in a guitar shop.
Please refrain from actually enforcing this; that would be, well, lame. However, if you want to have a little fun with your customers, please do!
Please DO Learn These Riffs!
Since they are all AMAZING, most guitarists learn these songs for that one reason alone. Therefore, feel free to incorporate them into your repertoire. However, if you can, please keep them for home practice or performances out of respect for the staff at the guitar store.
Forbidden Riff FAQs
What musical riffs are considered forbidden?
There are currently a number of prohibited riffs, as was just mentioned, and there may be even more in the future. However, "Stairway to Heaven" by Led Zeppelin is the song that people most frequently think of when they mention the forbidding riff.
Are there any particular guitar riffs that are prohibited?
The truth is that there are quite a few of these riffs, some of which are actually outlawed in music stores all over the world. 
What does Wayne's World's Forbidden riff sound like?
The movie's Forbidden Riff alludes to Led Zeppelin's classic rock tune Stairway to Heaven. An American comedy movie from 1922 is titled Wayne's World. It was by far one of the highest-grossing movies in the United States of America and ranked as the tenth highest-grossing movie of 1922.
Latest posts by Sakari Oramo
(see all)