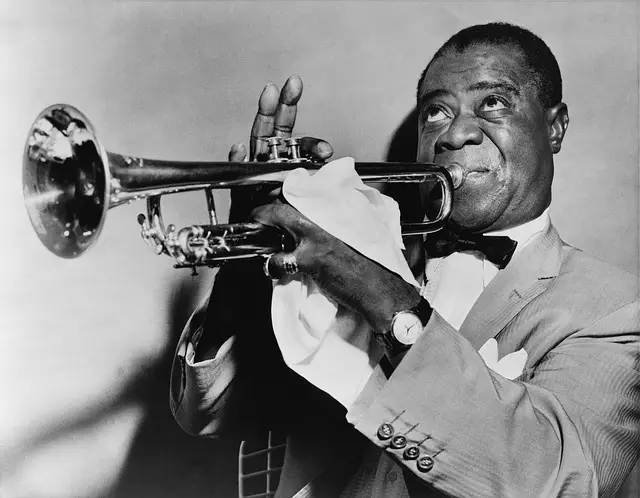 Which Instruments are used in Jazz Music?
---
Jazz music, like all other genres of music, uses a specific set of instruments that are known for mixing that perfect jazz-style sound that has kept the jazz genre so famous and well-loved. Jazz is clearly recognized for its distinct sound and style, which is part of what makes the music so popular. That's why this article will focus fully on jazz instruments and the most common jazz music instruments.
However, since jazz music is so adaptable and unpredictable, it is a form that is often extremely experimental in terms of instrumentation. This implies that a lot of current jazz tries to alter their musical selections; nonetheless, there are a few instruments that appear in the majority of jazz bands, therefore we'll go through these in more detail here.
Trumpet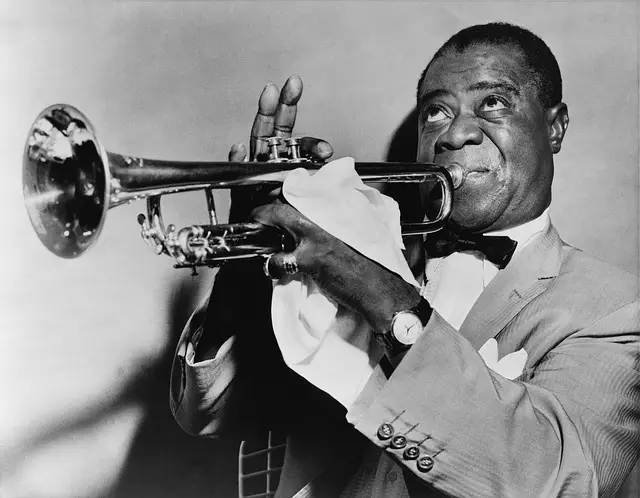 Trumpets are well-known in jazz music for producing the genre's signature bright and bold tone. You'll often discover that trumpets may be taken out and replaced with cornets, which similarly produce a loud sound. Trumpets are reasonably priced, and you can begin playing by purchasing a new one or renting one.
Saxophone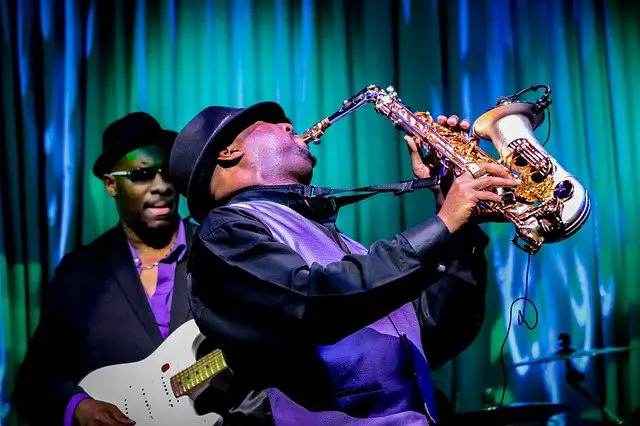 Saxophones are one of the most well-known jazz instruments, and when one thinks of a jazz band, the saxophone is generally the first instrument that comes to mind. If you didn't actually know, saxophones exist in a number of sizes, each of which produces somewhat different tones and notes. Alto is the most popular size, to begin with, followed by Tenor. This is frequently due to the size, ease of play, and repertoire offered. You might begin by just renting a saxophone for a cheap monthly fee.
Piano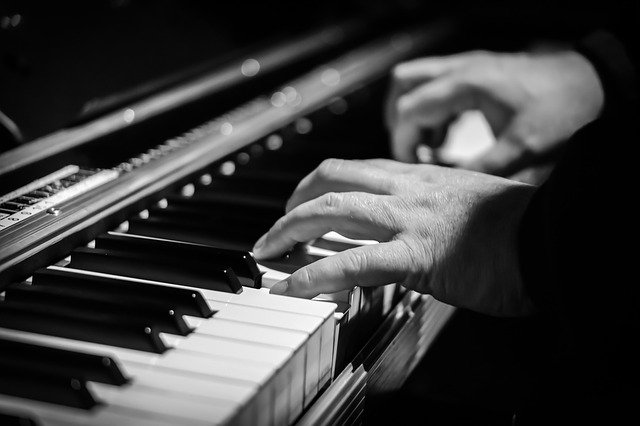 The piano is a versatile instrument that appears in a wide range of musical styles around the world. The instrument's versatility makes it a great option for jazz.
Trombone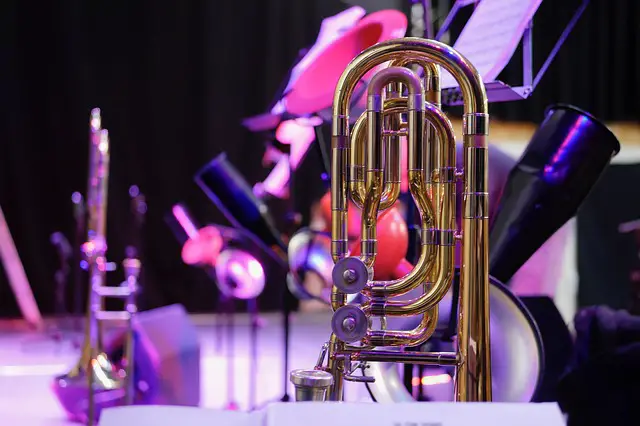 The trombone lends a theatrical element to a jazz band, and because of its size, it is often one of the most recognized members of a jazz band. The trombone was originally used in jazz as a backup instrument by the Dixie Group during Dixieland Jazz. In reality, the trombone truly took off during the 1930s jazz era, when it was at its maximum popularity in the genre.
Most musicians begin with a Tenor Trombone (typically used mostly in Jazz), then progress to a Bass Trombone or Bb/F model if playing more traditionally.
Clarinet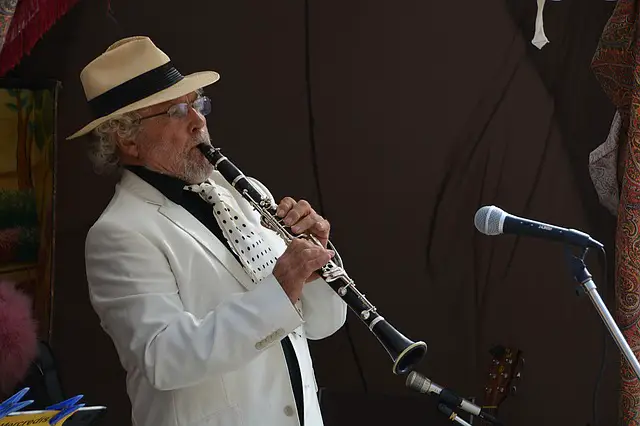 The clarinet may not be quite as dramatic or as large as the saxophone or trombone, but it has played an important role in the creation of jazz music. Some say that the clarinet had a significant impact on the influence and prominence of jazz, particularly during the early jazz period in areas like New Orleans.
Clarinets are reasonably affordable to purchase and can be rented on a monthly basis. They are a significant component of the woodwind family of jazz instruments.
Bassoon (Double Bass)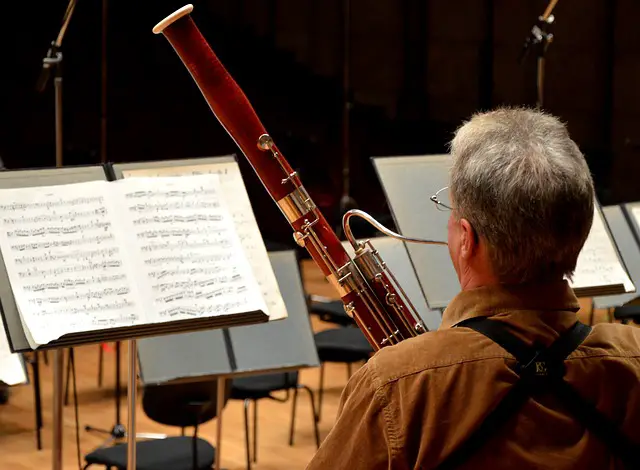 The double bass is a beautiful (and extremely massive) and powerful instrument with a distinct and distinct tone. Because the double bass is larger than the cello, the performers must stand when playing it. You'll like seeing jazz ensembles with a double bass, and the performer will be quite a presence on stage!
The Drums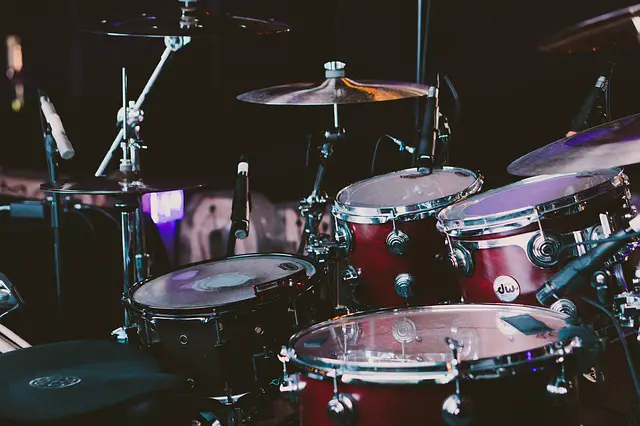 Since the beat and sound of the drums are so fundamental to the cultural past of where jazz music started and grew, the drums have always been a component of jazz. The drums comprise the jazz ensemble's rhythm section, and they consist of the bass drum, snare drum, and cymbals.
Electric guitar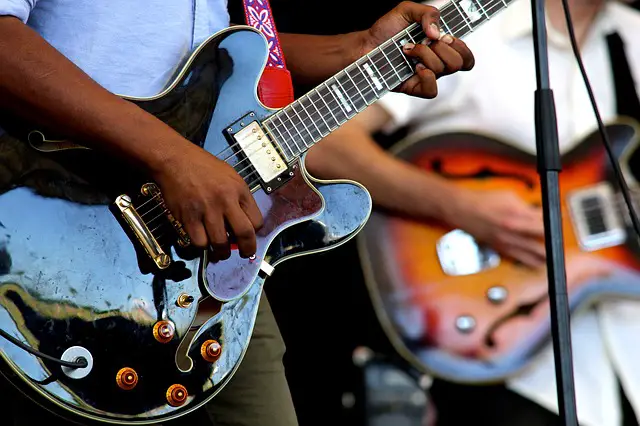 As time has passed, and jazz music has gotten more modern and forward-thinking, electric guitars may now be found in jazz bands as well.
Jazz Instrument FAQs
What instruments are used in a jazz band?
A classic jazz band will most likely include a piano (or keyboard, or electric organ), a double bass, and percussion – most commonly in the form of a drum kit.'
What is the most simple jazz instrument?
The saxophone is most likely the simplest jazz instrument to master. Although it might be tough to master and play well, it is an excellent starting musical instrument with a little practice. One advantage over other jazz instruments, such as the trumpet, is that you don't have to 'hear the note' to play it.
What isn't a common jazz instrument?
Today, the clarinet is less prevalent in jazz, but when it is used, it is given extra attention due to its warm, round tone.
Latest posts by Sakari Oramo
(see all)