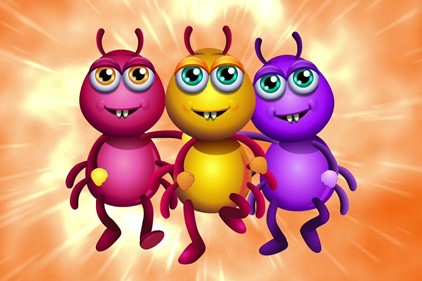 Incy Wincy Spider (Kalimba Tab)
---
Want the Kalimba tab for Incy Wincy Spider so you can learn to play it in your instrument? Here it is!
According to various internet sources, Incy Wincy Spider began as a song for adults called Camp and Camino, with the main words "blooming, bloody" instead of "Itsy Bitsy." The song was first published in 1920, and different versions of the lyrics are still used in different parts of the world today.
The song's message is very positive, and it encourages children to never give up. When it's raining, for example, keep going because the sun will come out and you'll be able to try again. Because of the lullaby-like sound of the instrument, the song works well as a kalimba tab and is sure to help your little one sleep like a baby. Furthermore, it is one of the simplest songs to play on the thumb piano, making it appropriate for any beginner.
Teaching your child this song at home will reinforce what they're learning in school while also providing a solid musical foundation on which to build. Because the song is simple to learn, your child can start learning it right away, which may encourage them to pick up other instruments as they progress through the school year!
Incy Wincy Spider (Kalimba Tab)
NOTES & LYRICS:
 G   C C  C  D   E  E.         E       D  C    D  E    C
The Incy wincy spider climbed up the water spout.
  E        E      F    G      G        F        E    F   G   E   
Down came the rain,  and washed the spider out
 C       C     D   E    E       D    C   D  E    C
Out came the sun, and dried up all the rain.
 G     G  C C   C D    E  E        E        D   C    D      E C
And the incy wincy spider climbed up the spout again. 
Incy Wincy Spider FAQs
What does Incy Wincy Spider stand for?
One of the most popular nursery rhymes is " Incy Wincy Spider " (also known as " Itsy Bitsy Spider "). It's usually accompanied by finger movements that match the nursery rhyme's lyrics. This cheerful rhyme describes how a spider climbs up, down, and back up a gutter system's waterspout.
Who is the Incy Wincy Spider singer?
On July 2015, the song Incy Wincy Spider from the album Nursery Rhymes Collection (Vol 1) was released. The song lasts for 1:37 minutes. Drew performs this song.
Is there a version of Incy Wincy in French?
This rhyme has also been adapted into a French version known as "L'araignée Gipsy."  
Latest posts by Sakari Oramo
(see all)