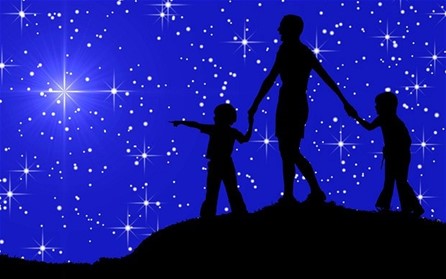 Twinkle Twinkle Little Star (Kalimba Tab)
---
Here is the Kalimba tab for Twinkle Twinkle Little Star so you can learn to play it easily.
Jane Taylor, an English author, wrote the popular nursery rhyme "Twinkle, twinkle, little star" in 1806. The original rhyme was titled 'The Star,' and it has evolved significantly since its first publication.
Because of the tune's long history, there are numerous variations to be found all over the world. There are several alternatives to the original lyrics we are taught as children in the United Kingdom, making it a very diverse tune. The kalimba sheet tab is provided below so that you can play your kalimba along with the melody of the song and, if desired, sing along with the lyrics as well!
Twinkle twinkle little star is one of the most simple kalimba tabs ever, as it uses a simple melody that repeats itself, making it ideal for complete beginners. This nursery rhyme is loved by children, and reading it to them before bedtime instead of a bedtime story will help them fall asleep.
You can also teach your child how to play the kalimba while introducing them to the tune they've grown to love. They'll be playing along with you before you know it!
Kalimba Tab – Twinkle Twinkle Little Star
NOTES & LYRICS:
C   C      G    G   A A  G      F      F E    E    D      D     C
Twinkle, Twinkle little star.  How I wonder what you are.
G   F        F    E        E   D     G     G  F  F        E  E     D
Up above the world so high, Like a diamond in the sky.
C   C      G    G   A A  G      F      F E    E    D      D     C
Twinkle, Twinkle little star.  How I wonder what you are. 
Twinkle Twinkle Little Star FAQ
Twinkle 
Twinkle 
has how many verses? 
Twinkle, Twinkle Little Star is actually composed of five verses, with the fifth verse being sung only occasionally. The complete 5 verses are taken from the Oxford Dictionary of Nursery Rhymes (2nd edition, 1997), with the first two lines repeated to fit the melody.
Latest posts by Sakari Oramo
(see all)