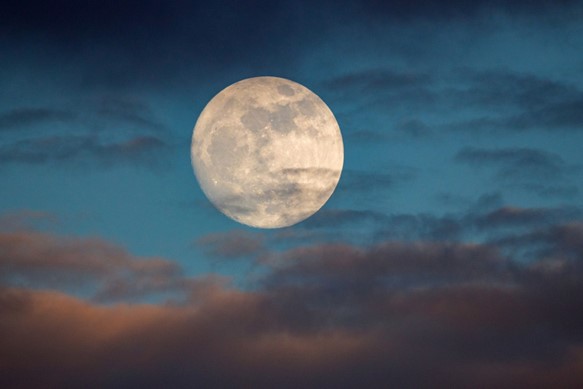 23 Best Songs About The Moon That Will Make You Want to Howl!
---
The moon, like the sun, is responsible for some incredible songs in addition to controlling our tides
And it appears frequently!
The Apollo moon landings in 1969 sparked a slew of new space-themed songs, including David Bowie's Space Oddity and Elton John's Rocketman. Pink Floyd's Dark Side of the Moon, as well as Stanley Kubrick's film 2001: A Space Odyssey, became quite popular.
So put on your space suit, buckle up, and prepare to blast your way through the best songs about the moon. Good luck!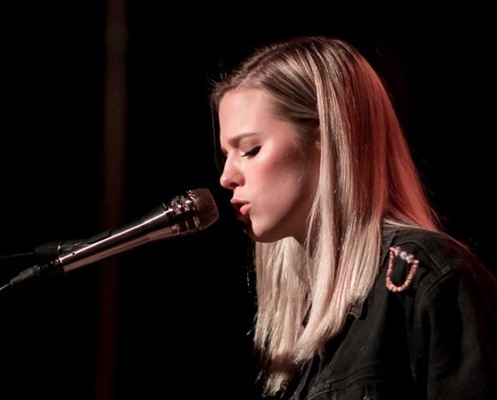 'What a Little Moonlight Can Do' by Billie Holiday
'What A Little Moonlight Can Do' showcased Billie Holiday's dexterity as a singer from the start of her brief but remarkable career.
Holiday's distinctive vocal style was influenced by jazz musicians. "Billie Holiday doesn't need any real horns, she sounds like one anyway," Miles Davis famously said.
Teddy Wilson & His Orchestra perform the definitive version of the song.
"Wait a while until a little moonbeam comes peepin' through, ooh, what a little moonlight can do."
DO YOU KNOW:
Lester Young, Billie Holiday's friend, and musical collaborator, gave her the nickname "Lady Day."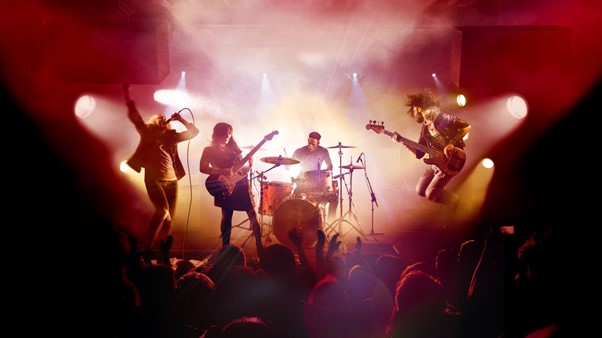 'The Killing Moon' by Echo and the Bunnymen
"I've always said that The Killing Moon is the greatest song ever written," Ian McCulloch, the song's writer, and frontman said in a 2015 interview with The Guardian. Although I'm sure Paul Simon could say the same about Bridge Over Troubled Water, The Killing Moon is more than a song for me. It's almost a hymnal psalm."
McCulloch attributes half of the moon song to God and claims that divine intervention was involved in its creation.
"I just sat bolt upright in bed with this line in my head: 'Fate up against your will," he explained. Throughout the ups and downs. He'll wait until you surrender to him".
DO YOU KNOW:
Space Oddity by David Bowie inspired the chord structure. "I started messing around with the chords after playing David Bowie's Space Oddity backwards." It sounded nothing like Space Oddity by the time I was done."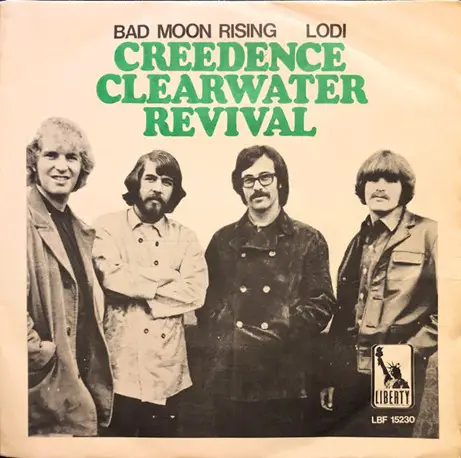 'Bad Moon Rising' by Creedence Clearwater Revival
Creedence Clearwater Revival frontman John Fogerty said in a 1993 interview with Rolling Stone that he wrote "Bad Moon Rising" after seeing the film The Devil and Daniel Webster.
According to Fogerty, the song is about "the apocalypse that was going to be brought upon us," and was inspired by a scene in the movie involving a hurricane.
DO YOU KNOW:
This song contains a fantastic misheard lyric. "There's a bad moon rising," is often misheard as "There's a bathroom on the right." It's so simple that even John Fogerty made a mistake with the lyric "bathroom on the right" during their "Premonition" concert!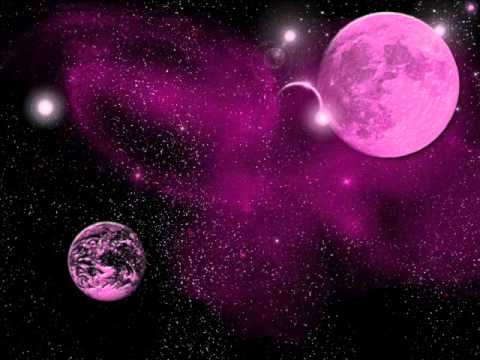 'Moon Is Up' by The Rolling Stones
There are a couple of moon songs by the Stones. The song 'Moonlight Mile,' from their classic album 'Sticky Fingers,' is fantastic. 'Moon Is Up,' from the Stones' 1994 Voodoo Lounge album, is one of the best Stones songs in recent years.
Drummer Charlie Watts used a trash can and brushes to create the distinctive drum sound in a stairwell. On accordion air whoosh, Benmont Tench (a long-time member of Tom Petty and the Heartbreakers) is featured.
'When the Levee Breaks,' by Led Zepellin, is another great drum song recorded in a stairwell.
DO YOU KNOW:
It is possible to have both the moon and the sun up at the same time, despite the adage that 'Moon is up, sun is down, You can't have it both ways 'round.' Boys, you just flunked your astronomy exam!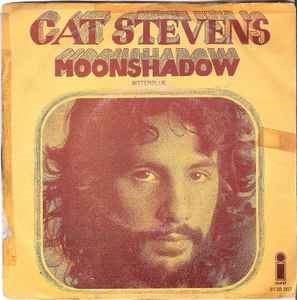 'Moonshadow' by Cat Stevens
This song was dubbed the "optimist's anthem" by Cat Stevens (known as Yusuf Islam since 1978).
In any situation, the song is about finding hope. To focus on your current life rather than comparing it to the lives of others or previous periods of your life.
It's an excellent message. Try not to waste a single minute of our lives by getting caught up in life's problems!
Cat Stevens got the inspiration for the song while on vacation in Spain. In 2009, he said on The Chris Isaak Hour that growing up in London, "I never got to see the moon on its own in the dark, because there were always streetlamps." So there I was, standing on the edge of the water on a lovely night with the moon shining brightly when I looked down and saw my shadow. That was incredible; I'd never seen anything like it.
DO YOU KNOW:
Cat Stevens declined director John Landis' request to use 'Moonshadow' in his film 'An American Werewolf in London.'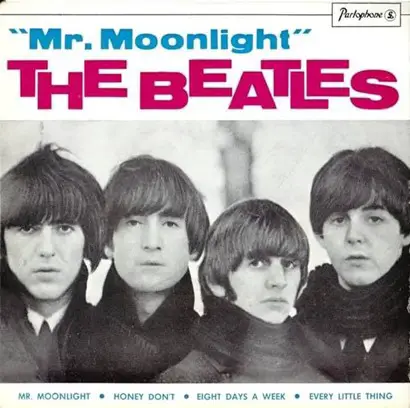 'Mr. Moonlight' by The Beatles
The song was featured on the Beatles' 1964 album Beatles For Sale and featured a stunning vocal performance from Lennon (listen to that intro…MISTER! Moonlight).
When they performed it live, the audience gasped because John had to find that note from nowhere (there is no preceding chord).
The recording includes Latin-style percussion and an unusual Hammond organ solo for them.
DO YOU KNOW:
This song was first released in 1962 by Dr. Feelgood and The Interns, but it was the Beatles' version that really nailed it.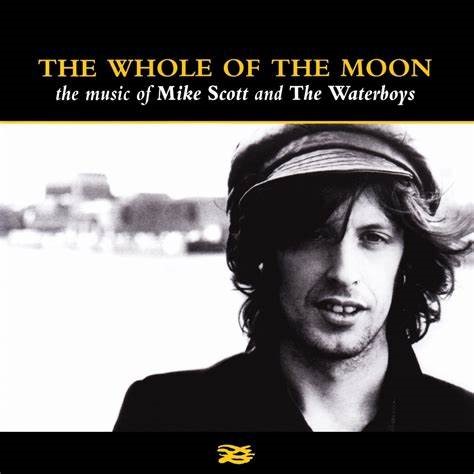 'The Whole of the Moon' by The Waterboys
Do you ever doubt your ability to see the big picture? Are you getting glimpses of the real world, similar to Plato's Cave Allegory?
The 'whole of the moon' is a metaphor for knowledge, which is surprising for a mid-'80s chart-topper.
The protagonist sings, "I saw the crescent," while "You saw the entire moon." He laments, "I was grounded." "While you were filling the sky." "I mentioned wings," whereas "You just flew."
DO YOU KNOW:
The Waterboys are a Scottish-Irish folk rock band founded in Edinburgh in 1983 by Scottish musician Mike Scott.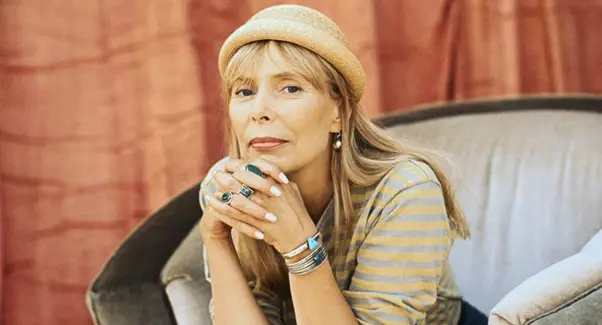 'Moon at the Window' by Joni Mitchell
'Moon At The Window,' from her 1982 album Wild Things Run Fast, is one of her most underappreciated songs.
It's a jazzy tune that turned off some of her folk fans, but it's still a fantastic track with some incredible lyrics.
The poem The Thief Left It Behind by Ryokan, a Japanese Buddhist priest, inspired the lyrics to 'Moon At The Window.' The moon is a metaphor for enlightenment for Ryokan (as it is for most zen priests). Nobody can take the moon out of his window, much to his delight.
Mitchell lists all of her problems in this scene, concluding, "at least the moon at the window, the thieves left that behind."
DO YOU KNOW:
Mitchell enlisted the help of Wayne Shorter on soprano saxophone, as well as a stellar list of jazz musicians.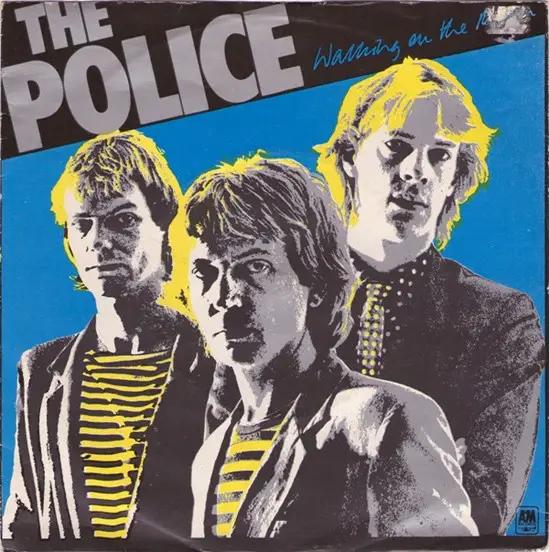 'Walking on the Moon' by The Police
Have you ever felt so in love that you could walk on the moon? That's how Sting felt when he wrote this song.
His "feet hardly touch the ground" as he walks back from your house.
The narrator is in the 'honeymoon period' of a relationship when just being with his new gal makes him giddy, lightheaded, and, well, probably quite annoying to his friends who are all on their second dates and whose girlfriends would rather watch a boxset than spend time with them (lol).
DO YOU KNOW:
In the late 1970s, The Police were a part of the British new wave movement, and their music was influenced by punk, reggae, and jazz.
'Pink Moon' by Nick Drake
The brilliant English songwriter Nick Drake's song "Pink Moon" is a wonderfully evocative song. As lovely as the song is, it's also ominous and apocalyptic at times. "And none of you are standing so tall / Pink moon is coming for you all."
Nick Drake was dubbed "the great silent enigma of our time" by his record label Island, which had no idea when or if he'd make an appearance (he refused to tour or promote his records).
The release of Pink Moon (from which this song is taken) has become a music legend. Drake allegedly showed up at Island's headquarters with the large sixteen-track master tape with no prior notice that he was working on it. He took off after leaving it with the receptionist.
DO YOU KNOW:
Drake's final album was titled 'Pink Moon.' He died tragically young at the age of 26 after overdosing on antidepressants.
'Song about the Moon' by Paul Simon
Simon's 'Song About the Moon,' from his 1980s album Hearts And Bones, is one of his best-known tracks. Everything about it is top-notch. The chord progression, production, and lyrics are all incredible.
The narrator gives the songwriter some advice in this scene.
Write a song about the moon if you want to write a spiritual song, a song about the heart, a song about a face, or a song about the human race.
Consider a half moon. Or a moon that is hollow? Assuming they're just as good as the originals
DO YOU KNOW:
Despite its commercial failure, Simon's album "Heart and Bones" is now considered one of his best. It's one of his most personal songs, as it deals with the end of a relationship. Its music is a mix of rock, doo-wop, and pop.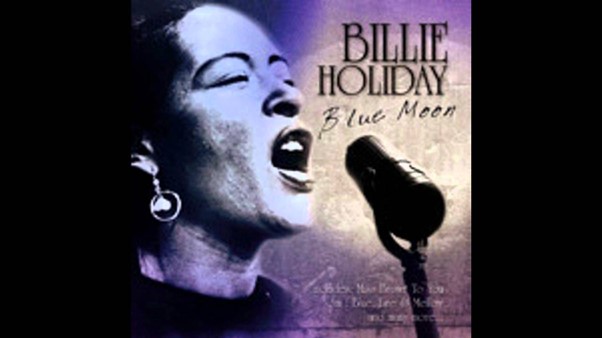 'Blue Moon' by Billie Holiday
The second Lady Day song on the list (there can never be too many Billie Holiday songs).
The popular song "Blue Moon" was written by Richard Rodgers and Lorenz Hart in 1934. It's been covered by nearly everyone since then, including Billy Eckstine, Mel Tormé, and Elvis Presley.
The Marcels' song 'Blue Moon' became an international number-one hit in 1961, topping the Billboard 100 chart and the UK Singles Chart.
One of the earliest versions, from her 1952 album Billie Holiday Sings, is featured here.
DO YOU KNOW:
The song appears in three different versions in John Landis' 1981 film 'An American Werewolf in London.'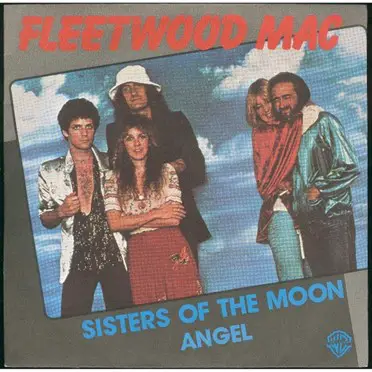 'Sisters of the Moon' by Fleetwood Mac
Stevie Nicks wrote and performed the ballad "Sisters of the Moon" from their album "Tusk" in 1979.
The song is undoubtedly autobiographical, as it depicts Nick's struggle with her mystic stage persona and the backlash she received from those who didn't understand it (she was even accused of being a real witch by some religious groups!).
"The people love her / but they're still the cruelest," says it all.
DO YOU KNOW:
When performed live, the song would frequently exceed eight minutes, most notably during the Mirage Tour in 1982.
'Drunk On The Moon' by Tom Waits
Possibly no one else has recorded as many "moon songs" as Tom Waits. They're all fantastic as well. Songs like 'I'll Shoot the Moon,' 'Grapefruit Moon,' '9th and Hennepin,' and this one, are all from his excellent 1974 album The Heart of Saturday Night.
Waits is in full crooner mode in this clip. It's the kind of song you'd hear at 3 a.m. in a smoky bar after a night of drinking bourbon.
DO YOU KNOW:
Stop right there if you've never heard of Tom Waits' music. Put everything on hold, cancel your plans, and listen to 'Closing Time.' 'Raindogs' came next. 'Swordfish Trombones' followed. You completed the task. Isn't it wonderful.
'How High The Moon' by Les Paul And Mary Ford
Are you familiar with Les Paul guitars? Well, the man who created them was also a fantastic guitarist. He's playing a Fender guitar with his wife Mary Ford in this photo. I'm joking.
Nancy Hamilton and Morgan Lewis wrote this song for the musical Two For The Show.
DO YOU KNOW:
In 1951, this version topped the Billboard Charts for 9 weeks.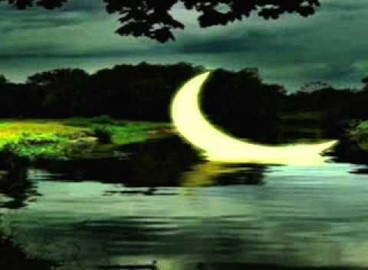 'Moon River' by Sarah Vaughan
The standard 'Moon River,' which also appears on our list of songs about water, has been covered by just about everyone (one of the more surprising covers recently came from the one and only Morrissey!).
Sarah Vaughan delivers one of the best renditions of the song.
DO YOU KNOW:
Audrey Hepburn sang the song in the film 'Breakfast at Tiffany's,' which won an Academy Award for Best Original Song.
'Man On The Moon' by R.E.M
Michael Stipe used to enjoy watching late comedian Andy Kaufman on Saturday Night Live when he was a teenager.
The lyrics are similar to Billy Joel's 'We Didn't Start the Fire' in terms of a stream of consciousness (included on our fire songs playlist). Stipe mentions Moses, Elvis Presley, and Charles Darwin, as well as some old-school board games (Life and Monopoly).
DO YOU KNOW:
The song was featured in Jim Carrey's 1999 film about Andy Kaufman's life.
'Fly Me To The Moon' by Frank Sinatra
'Fly Me To The Moon,' arranged by Quincy Jones, was recorded by Frank Sinatra with the Count Basie Orchestra.
Although Sinatra's version was never a hit, it is widely regarded as the definitive version, and it was closely associated with NASA's Apollo space program (the moon landing one) when Neil Armstrong took that famous walk on the moon.
It's a favorite wedding song of mine, and it was the first song played at my wedding.
DO YOU KNOW:
Sinatra was about to marry Mia Farrow, a 21-year-old actress, at the time of writing.
'Moonage Daydream' by David Bowie
Thanks to his success with the song 'Space Oddity' and his 'Major Tom' character, Bowie is no stranger to songs about space.
'Moonage Daydream' is one of the best songs on David Bowie's seminal album The Rise and Fall of Ziggy Stardust and the Spiders from Mars (thanks in no small part to the epic solo at the end by celebrated guitarist and collaborator Mick Ronson).
He sings about ray guns and pressing "your space face close to mine, love," among other things.
DO YOU KNOW:
Freddie Burretti, who Bowie was rumored to be grooming for stardom, is listed as a vocalist on the song. However, whatever contributions he did make to the album aren't heard in the song.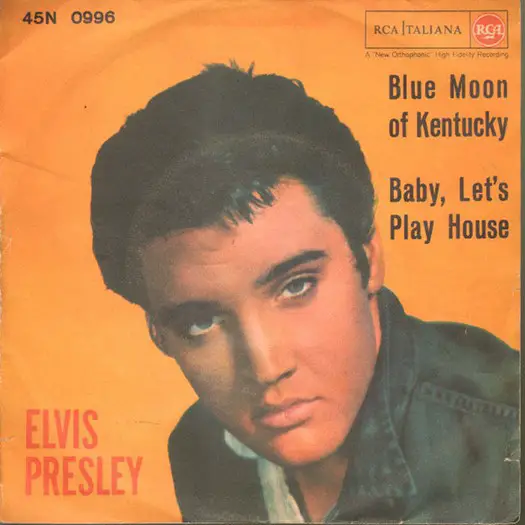 'Blue Moon Of Kentucky' by Elvis Presley
Bill Monroe was dubbed the "Father of Bluegrass" by many. His influence was so great that his band, "The Blue Grass Boys," coined the term "bluegrass."
At the Grand Ole Opry, this bluegrass waltz was a fan favorite. However, Presley's version is more rock-oriented, transforming the waltz into a bluesy rocker!
DO YOU KNOW:
The official bluegrass song of Kentucky is, unsurprisingly, "Blue Moon of Kentucky."
'Moondance' by Van Morrison
Van Morrison was virtually untouchable as a songwriter and performer in the 1970s, and he still is today.
He discovered the rhythm and blues style we know him for today with the song 'Moondance' and the album of the same name (probably his move to upstate New York at the time, where he hung out with other musos, helped with that).
He performed the incredible sax solo himself as a jazz saxophonist.
DO YOU KNOW:
The third song on the list to appear in the 1980s film "An American Werewolf in London" (the others being "Bad Moon Rising" and "Blue Moon").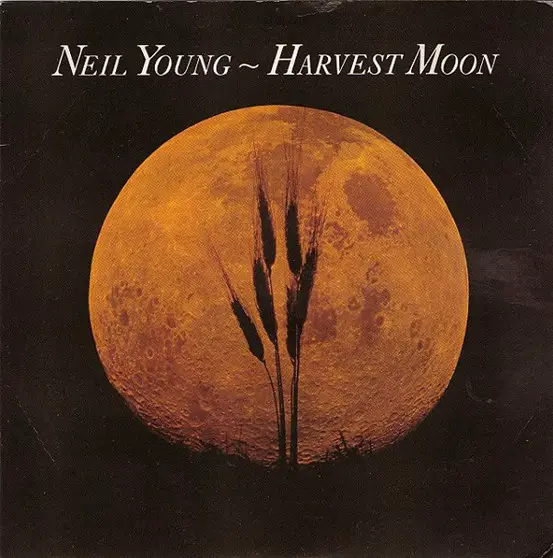 'Harvest Moon' by Neil Young
Neil Young is said to have a romantic relationship with the moon. According to him, if a project falls on a full moon, he is more likely to accept it.
"It can be dangerous working in a full moon atmosphere," he said in a 2005 interview with Harp, "because if things go wrong, they can really go wrong." But that's fantastic, particularly for rock and roll."
This beautiful song was written as a tribute to his late wife Pegi and celebrates the longevity of relationships.
It sounds otherworldly, from the soft brush strokes on the drums to the picked steel guitar and beautiful background vocals.
DO YOU KNOW:
Harvest Moon is considered an unofficial sequel to his 1972 album Harvest, as it features some of the same musicians (with special appearances from Jack Niesche, Linda Ronstadt, and James Taylor).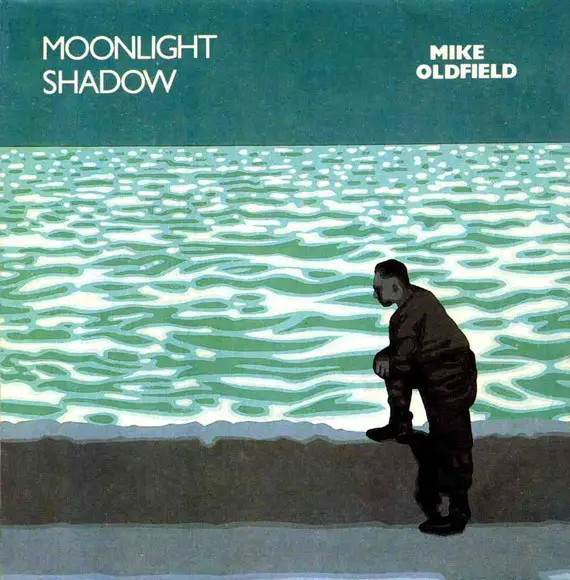 'Moonlight Shadow' by Mike Oldfield
The mysterious, evocative 'Moonlight Shadow' would be missing from any list of moon songs.
Oldfield admits that the song was inspired by the film 'Houdini,' but that the assassination of John Lennon (Oldfield had just arrived in New York that fateful night, and was staying a few doors down from the Dakota Building) sunk into his subconscious and manifested itself in the song.
"Carried away on a moonlight shadow…" sounds eerily similar to being abducted.
DO YOU KNOW:
Maggie Reilly, a singer who has appeared on several of Oldfield's albums, is a wonderful female vocalist.
Songs About The Moon FAQs
Why do songwriters write songs for the Moon?
One of the world's greatest wonders is the moon. Writers such as Bob Dylan, David Bowie, Janis Joplin, and Neil Young have used the moon as the subject of their work throughout history. Songwriters continue to sing to the man on the moon, whether to show how much they love someone or to express their loneliness.
What was Billie Holiday famous for?
Holiday was known for her dramatic intensity as a singer, which could make even the most mundane lyric profound. Among the songs associated with her were "The Man I Love," "Billie's Blues," "God Bless the Child," and "I Wished on the Moon."
Moonage Daydream was written by whom?
David Robert Jones OAL. He was an English singer-songwriter and actor who went by the stage name David Bowie. He is regarded as one of the most influential musicians of the twentieth century and a leading figure in the music industry.
Latest posts by Sakari Oramo
(see all)