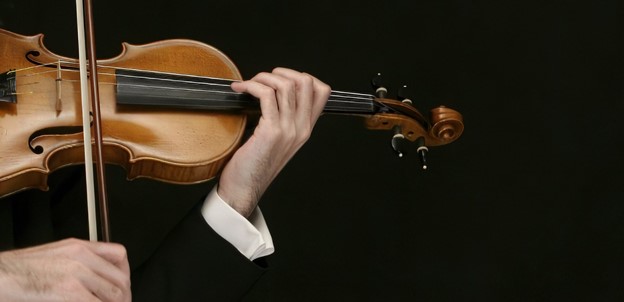 What Is the Difference Between a Violin and a Fiddle?
---
I might give up my morning job and spend much more time playing my—well, violin or fiddle—if I had a pound for every time someone questioned me at a wedding or a coffee shop if I played fiddle or violin. "They're kind of the same instrument, just different types of music," I usually respond. You may be aware that the violin is used for classical and jazz music, whereas the fiddle is used for folk, country, and bluegrass music.
Is this, however, true? Strings magazine's cover declares that it is "for players of violin, viola, cello, bass, and fiddle," as if violin and fiddle are distinct instruments.
But what basically is the difference? Because we all know what a violin is, the question becomes, "What is a fiddle?"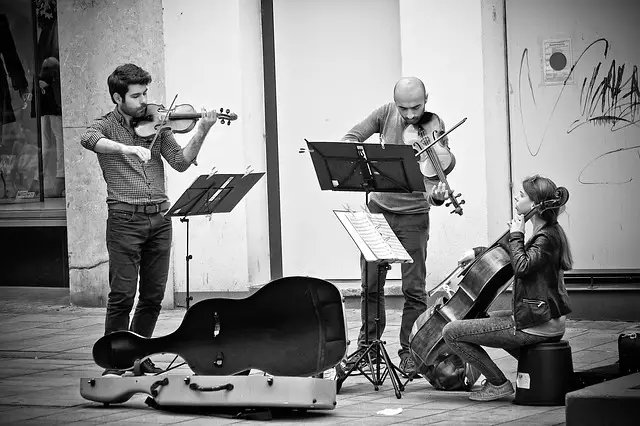 The New Grove Definition
The New Grove Dictionary of Music and Musicians defines "fiddle" as "a common term for any chordophone [stringed instrument] performed with a bow" in the musicology department. This instrument category includes the violin and many other instruments such as the one-string goge of Sub-Saharan Africa, which has a gourd soundbox covered in iguana or boa skin and the North Indian sarangi, which has playing strings met by the fingers and 35 supportive strings.
The term "fiddle" is sometimes used affectionately by Western classical musicians to refer to the violin, that loving companion and workmate. However, in the United States, "fiddle" is referred to as the violin that is used in Irish, Scottish, and French traditional music, as well as all American styles, descended from it: Appalachian, bluegrass, Cajun, and others.
On the other hand, this type of fiddle music appears to be less complex than the traditional violin (though it could be very fast). Many fiddlers never move out of the first position. However, fiddling necessitates a high level of skill in order to produce the rhythmic and tuneful lift that was intended to get people dancing and keep them moving. Even when we're just going to listen to a good fiddle tune, we're probably moving our bodies in some way – tapping our leg or fingers, nodding our heads. The emphasis is usually on the rhythmic drive and a steady stream of melody through basic forms, which are frequently AABB.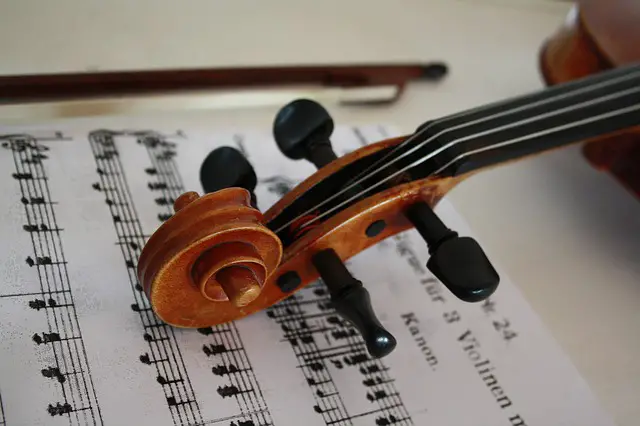 Structural simplicity
This structural simplicity allows for variability and impromptu embellishments; the artistry of the fiddler lies in the nuanced bowing and subtle variety with which these surprisingly simple tunes are spun out.
In African-American music, there is another fiddle ritual with very various values. The terms "fiddle" and "violin" are used interchangeably in this context.
Before blues music emerged at the turn of the twentieth century, there was a long history of black string bands that relied heavily on fiddle and banjo rather than guitar. Throughout the 1920s and 1930s, string bands referred to the instrument as a violin on their audiotapes.
Lonnie Chatmon on violin and Walter Vinson on guitar and vocals were the core duo of the Mississippi Sheiks. It was one of the most famous of these bands (and makers of the classic song "Sitting on Top of the World"). In addition, on a 1928 recording by the Johnson Boys, guitar player, and fiddler Lonnie Johnson exhorts his instrument, "Violin, sing the blues for me!"
That line is also the term of a collection of African-American string-band music produced by Marshall Wyatt, which includes inspiring historical notes.
These players' bumpy sound would place them in the fiddler camp today, but they may have been using the name "violin" to differentiate their music from the old classic of square-dance fiddling. (In the liner notes to a Mississippi Sheiks compilation, the Chatmon family says of the past generation's music, "They didn't even call them violins in those days, they termed them as fiddles.")
Eventually, string bands performed original music with violin accompanists in a new acoustic blues style that emulated the singer's voice, playing in loose sync or trading phrases with the singer. The violin breathes even during instrumental pauses, stopping for silences and long-held notes. Tempos are generally relaxed, allowing players to use a variety of violin techniques such as playing in senior positions, broad slides, vibrato, tremolo, or pizzicato.
Now, just because it's called "violin" is does not mean it's all intense and formal. In the Wyatt collection, James Cole plays violin in "Adam and Eve," with Tommie Bradley singing: "Adam and Eve/in the Garden of Eden/surely must've rocked that thang, oh yeah!/surely must've shaken that thang."
And just before you think that you've got the name down, along comes the Memphis Jug Band, with a musician urging Charlie Pierce in "Memphis Blues": "Aw, have a match on that fiddle!"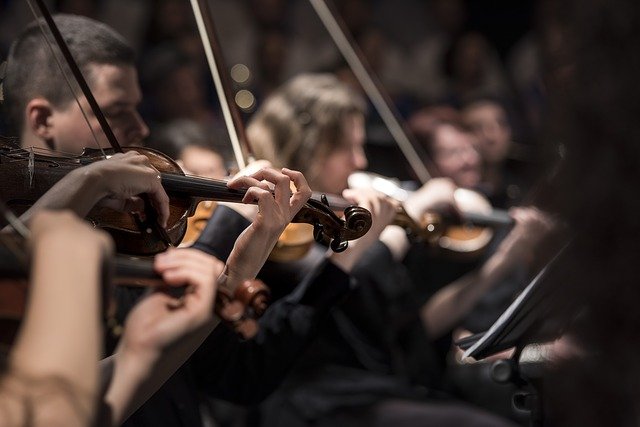 Taking A Chance
Unlike Western-Classical violin guidelines, European-American and African-American fiddle and violin styles share a wide range of ways in which players set up and carry the instrument. They may fatten the structure's curve to allow for double stops, or they may snip the bridge lower than the traditional norm to allow for easier action. Some fiddle players place the bow stick a few inches above the frog, while others rest the palm of their left hand on the neck. Others employ what a Classical player would regard as a fairly standard setup and hold.
When I play for social events like weddings, I play a variety of tunes that don't fit neatly into either the violin or the fiddle categories.
For instance, during the prelude to a wedding reception, while visitors are assembling, I play some old Irish airs and other soothing numbers to help everyone relax. Then, only before the bride's processional, I usually perform my own arrangement of Henry Purcell's Trumpet Tune. Setting it up in this manner allows for easy access to a wide variety of double-stops using open strings for a big, bold sound, heightening the excitement among the assembled guests.
Is it a violin or a fiddle at that moment, when I'm messing around with a classical composition?
Personally, I'm not sure.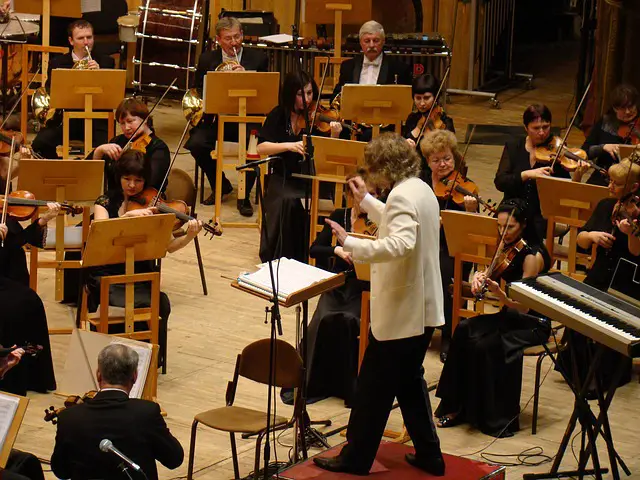 Sobre las Olas
Another difficult-to-categorize piece is the waltz "Sobre las Olas," a basic melody that seems to have taken on a life by itself, passing through Classical, popular, and folk idioms since it was first released by Juventino Rosas in 1884. He was a Mexican violinista born into a musical family of poor Otomi Indians.
Rosas rose to prominence as a composer of salon music for the aristocracy after relocating to Mexico City. He died at the age of 26. His works had another piece in the style of the popular Viennese waltzes at the period. It later became a dance hit in the United States as "Over the Waves," and a staple of the Lawrence Welk Orchestra, with its smooth, classically-trained violinists.
I first heard the song, played by a studio orchestra, as the song to Popeye the Sailor cartoons on my family's primitive black-and-white TV in the mid-1950s. The great album Portrait of a Bluegrass Fiddler, released in 1969, featured Kenny Baker's fiddle version with a bluegrass band.
"Sobre las Olas" was a basic tune at social dances and weddings in tiny towns on both sides of the Mexican border, far from TV cameras and studios. On the collection La Musica de los Viejitos: Hispano Folk Music of the Rio Grande del Norte, Abenicio Montoya of Santa Fe, New Mexico, plays it in that style. Jack Loeffler's beautiful book and three-CD set tend to focus on traditional Hispanic musicians (including several violinists) from New Mexico and southern Colorado.
Having followed that path would naturally lead to Arizona and the Tohono O'odham fiddle style (the indigenous Desert People that straddle the border of the United States and Mexico).
That, however, would be a separate article!
Some of the most intriguing music has always come from projects that cross traditional boundaries of the day, and these days players of prodigious technical skill are occupied collaborating across the violin/fiddle boundary.
I'm confident that the Classical violin repertoire, as well as the vast body of tunes clearly written for fiddle, will live on in perpetuity.
But, just as an estuary mixes salt and fresh water, nurturing an abundance of life, there will still be a rich musical territory where violin and fiddle music combine, and people debate what to call that instrument.
Violin and Fiddle FAQs
Is fiddle easier to learn than the violin?
Fiddle music is typically simpler. Violin performance necessitates more stamina and focuses than fiddle music.
Are you able to play the violin like a fiddle?
They have many of the same characteristics and major components. It all depends on the method you choose. So, in a nutshell, you can play the violin like a fiddle and vice versa.
Which is easier to learn to play, the fiddle or the banjo?
The benefits of the banjo are its simplicity of play; chording a banjo is much easier for me than chording a guitar.
Latest posts by Sakari Oramo
(see all)