23+ Kalimba Tabs of the Most Popular Song
---
Want to find a full list of popular Kalimba tabs and songs ready for you to play. We've created this list of the most popular but easy songs to play.
This is the place to go if you're looking for chords and tabs for your favorite songs. Kalimba players all over the world have direct access to our extensive and totally free song archive, which is continuously updated with new material. In addition, we provide kalimba tips, guides, sheet music, easy beginner songs, scales, chord charts, tuning advice, and more. Enjoy yourself and join in the fun!
Nursery Rhymes – Kalimba Tabs
Soft Kitty is a children's song made famous by Sheldon and Penny from the American sitcom The Big Bang Theory. Edith Newling wrote the song, which was originally titled "warm kitty." In Dec. 2015, the heirs of Edith Newlin filed a copyright case against various companies associated with The Big Bang Theory.
The song appears in the Season 1 episode The Pancake Batter Anomaly, in which Sheldon is sick and asks Penn to sing him the song that his mother used to sing to him when he was sick as a child. The song was included in a book titled Songs for the Nursery School, which sold over 10,000 copies in 1937.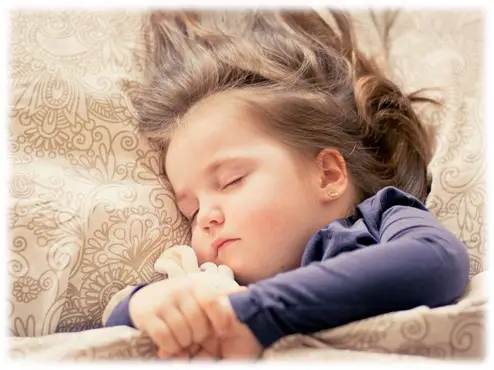 Frère Jacques is a well-known French nursery rhyme for children, written by Rameau. Are you sleeping? Are you sleeping? Brother John, brother John, in English lyrics, The morning bells ringing. The morning bells ringing. Ding, dang, dong. ding, dang, dong. 
The song was first performed in the late 17th century, and there have been numerous versions since then. The melody was first printed in 1780, so the exact original lyrics are unknown.
We do know, however, that the song was highly popular and that it was translated from Afrikaans to Xhosa via Japanese all over the world. Despite the fact that it was not ever a "chart song," it was recorded by The Beatles and has remained an essential part of British culture, being sung in primary schools all over the country.
It's a great song to begin with for a variety of reasons. To begin with, it is relatively simple to play. You'll have a firm grasp on the song once you've understood the melody, and you'll be able to quickly learn the lyrics that go along with it. It is a beautiful song to teach your children from a young age because it can be taught to people of all ages. Because it's so versatile, they can play it on a variety of instruments in the future if they want to!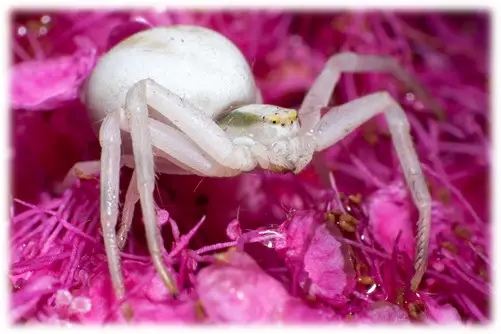 According to various internet sources, Incy Wincy Spider began as a song for adults called Camp and Camino, with the important words "blooming, bloody" rather than "Itsy Bitsy." The song was first published in 1920, and different versions of the lyrics are still used in different parts of the world today.
The song's message is very positive, and it encourages children to never give up. When it's raining, for example, keep going because the sun will come out and you'll be able to try again. Because of the lullaby-like sound of the instrument, the song performs well as a kalimba tab and is sure to help your little one sleep like a baby. Furthermore, it is one of the simplest songs to play on the thumb piano, making it appropriate for any beginner.
Teaching your child this song at home will reinforce what they're learning in school while also providing a solid musical foundation on which to build. Because the song is simple to learn, your child can start learning it right away, which may encourage them to pick up other instruments as they progress through the school year!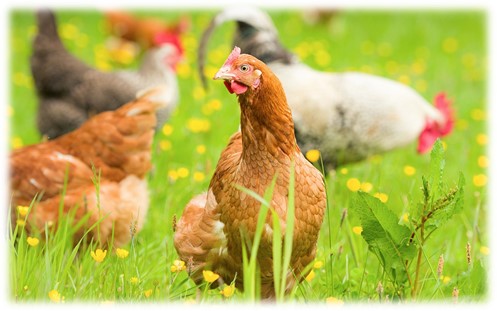 Old MacDonald used to have A farm is a well-known children's nursery rhyme and animal song. It was captured on film in the United States. It was first published in 1917. The song is thought to have been inspired by the American tune "Ohio" (Old Macdougal Had a Farm), which was first published in Tommy's Tune collection.
This list of tunes was published in 1917 during the World War I era. This song, however, has a long history. The song "Workhouse Marylebone" was discovered in England in 1908.
Mrs. Goodey, an elderly lady, originally sang this song, which was eventually published in Cecil Sharp's Collection of English Folk Songs. This song is a timeless classic that can be enjoyed by adults and children alike, regardless of when the original was first discovered.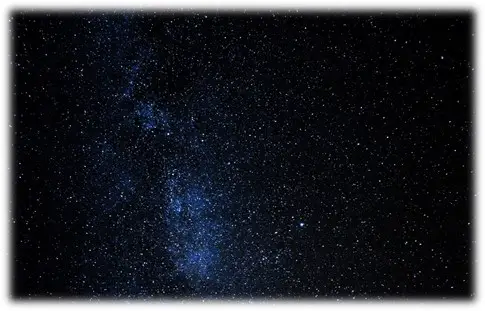 Jane Taylor, an English author, wrote the famous nursery rhyme "Twinkle, twinkle, little star" in 1806. The original rhyme was titled 'the star,' and it has evolved significantly since its 1st publication.
Because of the tune's long history, there are numerous variations to be found all over the world. There are several alternatives to the original lyrics we are taught as children in the United Kingdom, making it a very diverse tune. 
Twinkle twinkle little star is one of the most simple kalimba tabs ever written, as it uses a simple melody that repeats itself, making it ideal for complete beginners. This nursery rhyme is beloved by children, and reading it to them before bedtime instead of a bedtime story will help them fall asleep.
You can also introduce your child to the kalimba by teaching them how to play the tune they've grown to enjoy. They'll soon be playing along with you!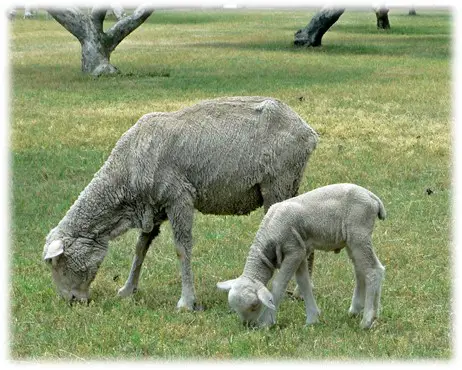 Lowell Martin's composition Mary had a little lamb is a popular children's nursery rhyme. The song is inspired by a true story about Mary Elizabeth Sawyer. Mary was born in 1806 on a Scottish farm, and she had a pet lamb whom she adored. The song is commonly taught to children as early as kindergarten, and it is both relaxing and enjoyable for them to sing along to.
The easy melody is one of the best options for introducing your child to music because it is so simple to pick up. When played on the kalimba, the instrument adds to the soothing melody, which can be used to help you and your children relax after a long day.
This kalimba tab is suitable for any beginner, and it is then repeated once you have mastered two lines. You'll be able to sing along once you've adjusted to the changes. Before bed, kids enjoy a good nursery rhyme, and when played on the kalimba, it has a dramatic calming effect.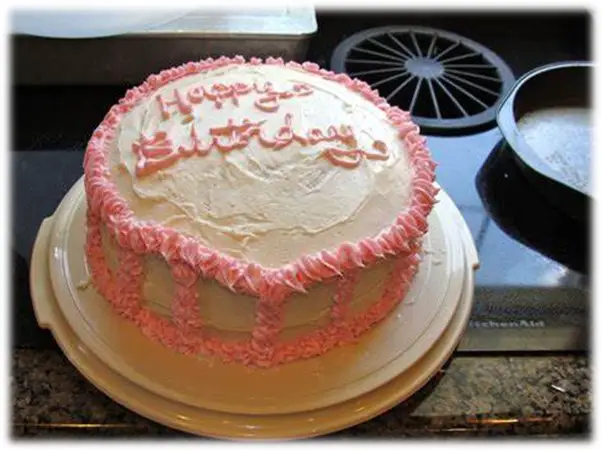 Happy Birthday has to be the most well-known song in the world. The song has been reproduced in every possible language and is sung to anyone on their birthday. While the exact origin is unknown, the music's melody can be traced back to 1893, when the original song was titled "good morning to all."
Patty Hill and Mildred Hill, both from the United States, wrote the song. In 1912, the song was remade with new lyrics, including "Happy Birthday to you." 
Christmas Songs Kalimba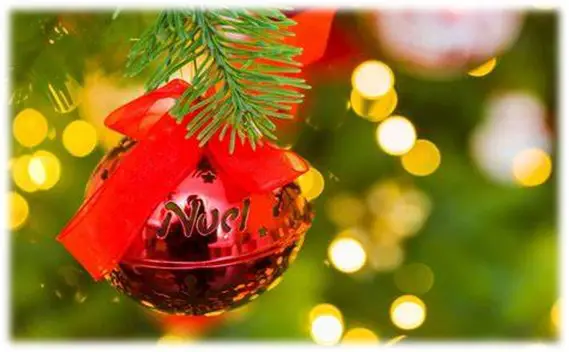 James Lord Pierpont wrote Jingle Bells, which is a well-known Christmas song. The open sleigh cart-horse races in 1857 were the inspiration for the song. Because of 'Santa and his sleigh,' it has become related to the Christmas season, but that was not the intention of the songwriter.
Rather, the song was written for Thanksgiving, a time when sleigh races were incredibly popular and could keep towns occupied for days. Regardless, the song today serves as a reminder of everyone's favorite season. It's that time of year when families get together, exchange gifts, and eat until they can't even eat anymore. It's a true timeless classic that continues to top the charts to this day! It brings everyone together and contributes to the sense of belonging that we have all come to appreciate. The song is simple to learn and will be understood by anyone to whom it is played. It's perfect for those chilly Christmas evenings spent in front of the fire watching TV and eating mince pies!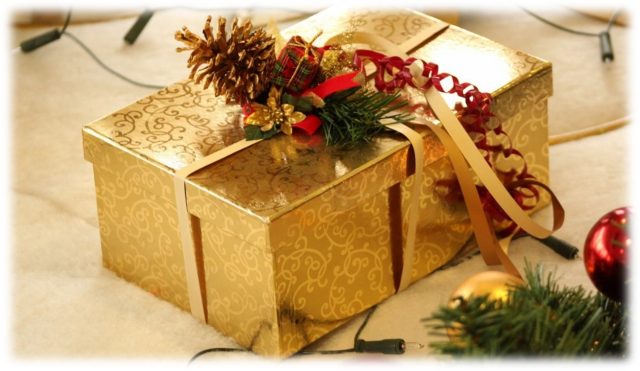 We wish you a Merry Christmas is one of the most well-known Christmas carols of all time. It was initially credited to Arthur Warrell, but the song is thought to date back to the 15th century. The song's true meaning is thought to be a threat from servants to their masters, demanding more wine and food or facing punishment.
Arthur Warrell composed an elaborated four-part arrangement for his University of Bristol Madrigal Singers, which he performed in concert on December 6, 1935, and had published by Oxford University Press as "A Merry Christmas." We Wish You a Merry Christmas is a traditional English carol that is in the public domain and thus free of charge. Happy caroling.
Kalimba Tabs of Top Music Charts and Songs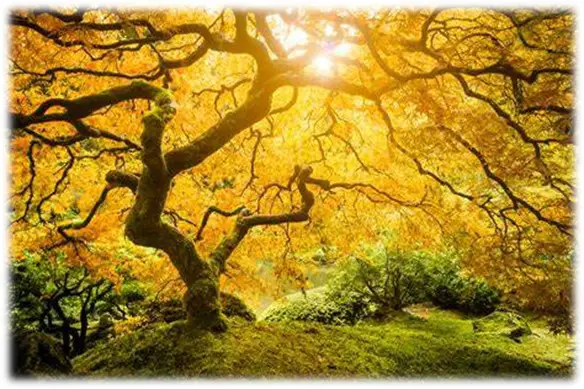 Louis Armstrong's calming song has such a strong signal about the wonderful world we live in. This song, which was first released in 1967, has remained popular to this day, appearing in films such as Disney's 'Finding Dory.'
Various artists have covered it, but we believe Louis Armstrong's version is the best. His voice brings out the emotion in the lyrics, and when he plays the kalimba, it makes the song even more relaxing.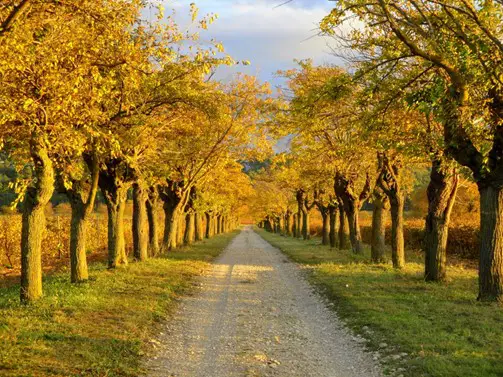 'Somewhere only we know' is a hit single by the rock band Keane, which was launched in 2004 and appears on the album: Now that's what I call music 57. Since then, it has been covered by Lily Allen, Elizabeth Gillies, Max Schneider, and Reneé Dominique, among others, for the John Lewis Christmas commercial.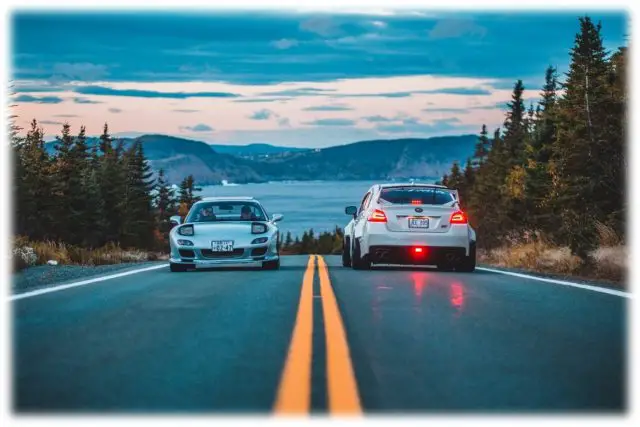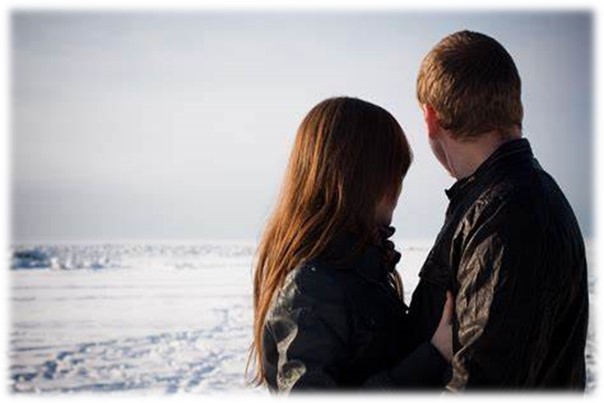 Love me tender is an adaptation of Aura Lee's civil war song, which was first released in 1861. The song was re-released in 1956, but this time with lyrics. Elvis Presley's song is extremely popular.
The song has been featured in a number of movies and television shows, including but not limited to FM, Touched By Love, This Is Elvis, Porky's Revenge, Wild at Heart, and Die Hard 2.
The music is very soothing and can be used to help your kids fall asleep at night. It can also be used to begin introducing them to music at a young age. It's a great introduction to music and a song that your child can pick up quickly because it's so easy to play.
They can start singing along to the lyrics once they've figured out how to play it on the kalimba. They'll be running around the house all day playing music before you understand it. This can then be transferred to other instruments, laying a strong base for your child's musical ability.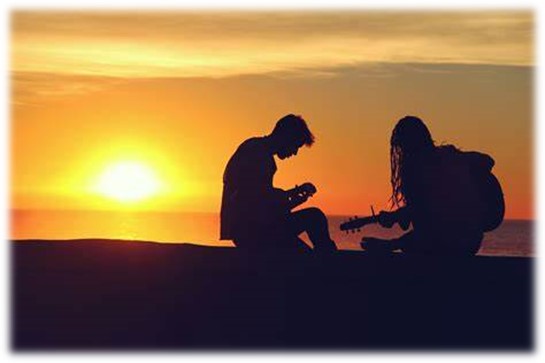 You Are My Sunshine is a true classic that has been covered by a variety of artists including Johnny Cash, the Beach Boys, and others. Due to the positive nature of the lyrics, the song is also known as a children's lullaby.
The song gained popularity in 1939 and was later designated as one of Louisiana's state songs due to its association with a country singer named Davis, who served as governor from 1944 to 1948. Originally, the song was credited to Davis and Mitchell, but Davis hasn't ever claimed authorship. Rather, he bought the song from Paul Rice and signed it with his own name.
There is no doubt that the song is one of the most well-known in history, regardless of who wrote it. It's ideal for beginners because it's played at a slow, easy pace. It's very relaxing and can be played by anyone of any age or level of skill, so you can teach it to yourself and your children.
The song has been noted so many times as a result of its popularity that it has become one of the most commercially played hits in American music.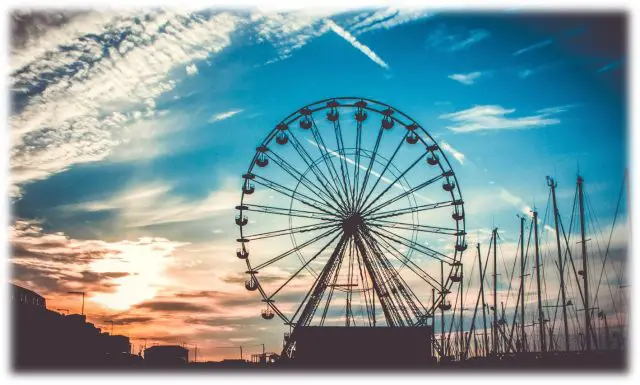 Ralph Mctell wrote the song Streets of London, which was motivated by a Surrey street market in Croydon. Throughout the song, the definition refers to homelessness. His soft voice guides you through the streets of London, telling you about current events around the world. In 1969, the song was released and became an instant hit.
It reached No. 2 on the UK Singles Chart and sold 90,000 copies in only one day at one point! Ralph McTell and Annie Lennox re-recorded the song in 2017 for the UK national charity Crisis, putting the focus on a charity for single homeless people.
Despite the fact that London has changed since the 1960s, you can still visit the Croyden markets and walk through the areas mentioned by Ralph McTell. This historic district is brimming with culture, and it's a far cry from the setting of the song.
The song's gentle nature lends itself well to the kalimba, which complements the lyrics. Despite being slightly more complex than other songs, it can be chosen quickly and played whenever you need to unwind.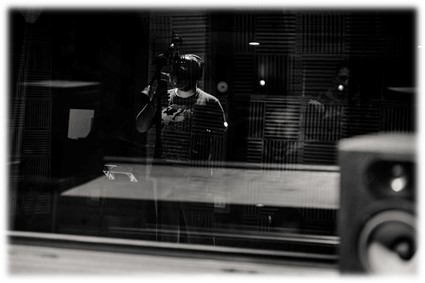 I'd like to teach the entire world to sing is a popular song that began as a commercial jingle. The Hillside Singers performed it for Coca-Cola in 1971, and it was produced by Billy Davis.
The song became an instant hit after it was released as a joke. DJs across the country were bombarded with requests to play the song, and it quickly became a chart-topper. Coca-Cola and its bottlers received over 100,000 letters about the song alone, according to the company, helping to boost sales and gain the already global brand's popularity.
This song has been passed down through generations all over the world. This jingle is still enjoyed by both grandparents and grandchildren, making it an excellent choice for learning on the kalimba. It still sounds great and reminds me of the Coca-Cola commercial for which it was created. You can master the sound of this song with a little practice, allowing you to teach your children and show other relatives!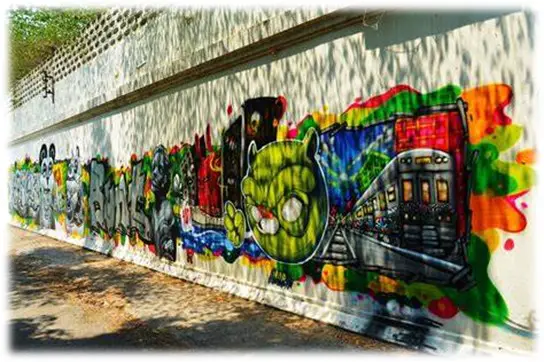 The song "hurt" was first recorded by the American rock band 9 Inch Nails in 1995 and launched. "Further down the spiral" was the title of their album. Trent Reznor wrote the lyrics, and when the band went on a trip, David Bowie accompanied them and performed the song with them as well.
After Johnny Cash covered the song, it became hugely popular, and the music video is regarded as one of the most powerful of all time. The song's meaning is ambiguous and open to interpretation, but it primarily focuses on his wife's death and his depression.
Hugo Peretti, Luigi Creatore, and George David Weiss wrote the lovely song I can't help falling in love with you. Gladys Music, Inc. released the song. The song "Can't Help Falling in Love" was recorded by Elvis Presley for his album Blue Hawaii, which was released in 1961.
Many great musicians and bands have covered it since then, including UB40, Haley Reinhart, Twenty One Pilots, and others. The famous song reached number one on the Billboard charts in the United States and stayed there for seven weeks. It was number one in the United Kingdom, Austria, the Netherlands, and several other countries. The song sounds good on any instrument, as demonstrated by leading musicians, and the kalimba is no exception.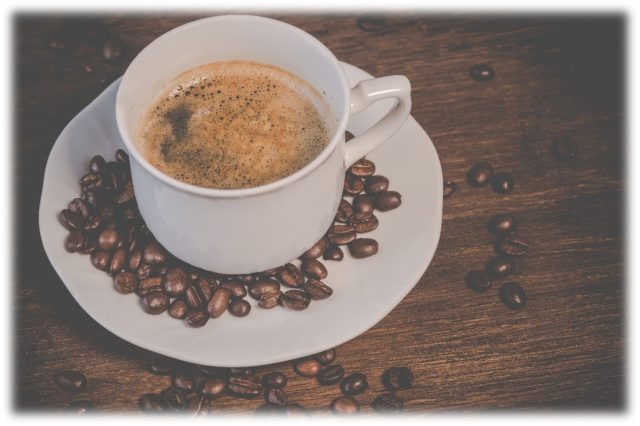 Powfu's song "Death Bed" is extremely catchy and owes much of its success to its popularity on Tik Tok, where it was featured as a soundtrack in over 6 million videos. It's a sad song about a teenager on his deathbed, and despite the fact that this is the song's name, it's better known for the title 'coffee for your head,' simply because that line is super catchy in the song, and that's what people were searching for on Google when they were searching for it.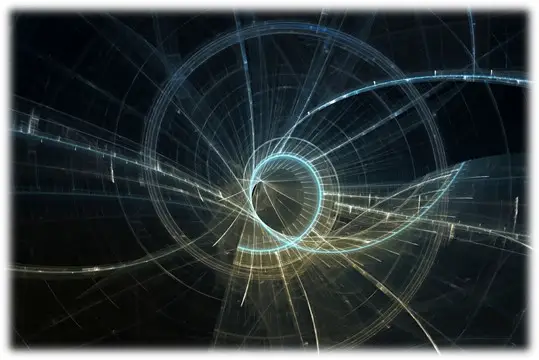 John Lennon, an English musician, wrote and recorded the song Imagine, which was published in 1971. It was made famous by the film 'Mr. Holland's Opus.' John Lennon and his wife Yoko Ono collaborated on the lyrics.
The soft rock-pop song was inspired by his wife 'Yoko Ono's conceptual art and reflects Lennon's atheism. The Beatles' lead guitarist, John Lennon, was a member of the band 'The Beatles.' The Imagine LP debuted at number one in the United Kingdom and was re-released in 1981, peaking at number three. This was just one of his 32 number one singles.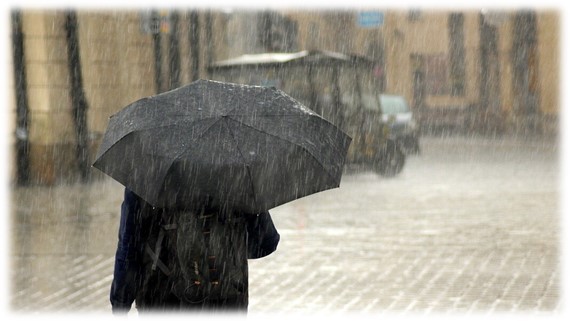 Yurima composed the song "Kiss the Rain" herself on the piano. It was released in 2003, following the release of his song "The river flows in you," which is widely regarded as one of the finest piano songs of all time. In the Bollywood film 'A Millionaire's First Love,' Kiss the Rain was featured.
The piano notes are delicate, and the sheet music is intended for advanced pianists; however, due to the complexity of the melody and rhythm, the song is an intermediate level on the piano. This song peaked at #9 on the Billboard Hot 100. Lee Ru-ma, better known by his stage name Yiruma, began playing the piano at the age of five and is one of the most promising young composers.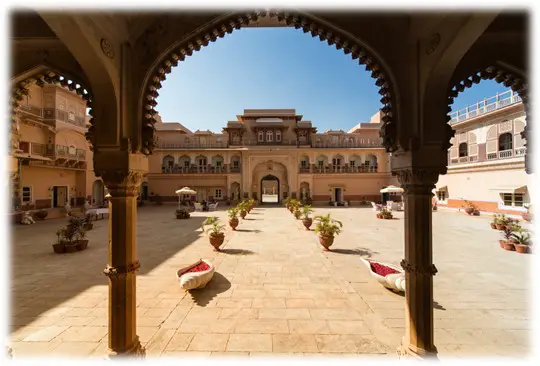 Lana Del Rey, an American singer-songwriter, recorded and launched the song "Born to Die" in 2011. It was included on her album, also titled Born to Die." She and Justin Parker collaborated on the lyrics. Lana del Rey was only 26 years old when she released the song, which went on to sell 77,000 copies and reach #2 on the Billboard charts.
The song's meaning is unclear, but it could allude to an "unstable and abusive relationship with regular drug use." With the lyrics "Because you and I, we were born to die," the term "born to die" appears to have less to do with death and more to do with their relationship coming to an end.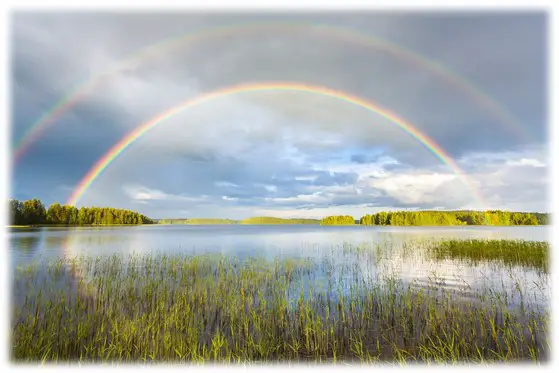 Yip Harburg wrote the lyrics for the song "Somewhere Over the Rainbow," which was first performed by Judy Garland in 1939. Israel Kamakawiwoole's version of the song, which features a strumming ukulele, is the most memorable. In the end, the meaning is about hope. More specifically, how we are currently dealing with issues, but dreams do come true somewhere over the rainbow, so keep believing. 
Kalimba Tabs FAQ's
What is the easiest song to learn to play on a kalimba?
Songs like Twinkle Twinkle Little Star, Happy Birthday, and Jingle Bells are simple to play on the Kalimba.
Where do I find Kalimba tabs online?
You can find Kalimba tabs on:
YouTube

Kalimbist: Kalimbist is a brand-new website with several cool features!

KalimbaTabs.net

Is it necessary to tune my kalimba regularly?
The majority of Hugh Tracey kalimbas will keep their tuning for several months. If you play very hard, you may need to retune your instrument on a weekly basis.
Latest posts by Sakari Oramo
(see all)